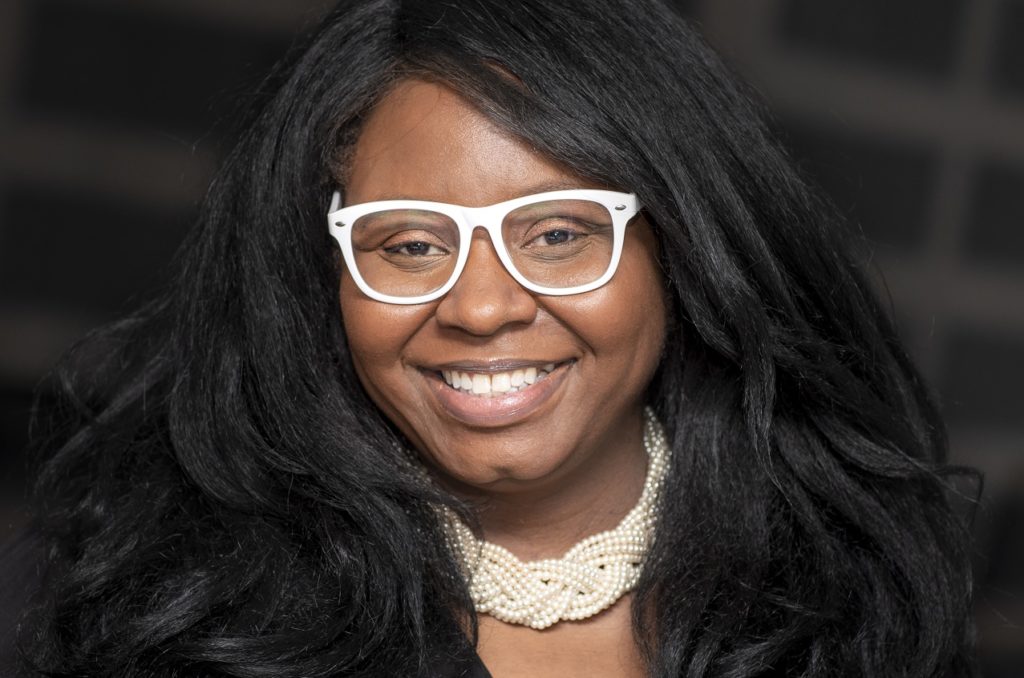 With community solar capacity in the US on track to more than double in the next five years, utility-scale project developer Invenergy is set to ramp up its presence in the segment through a new joint venture (JV) focused on serving low-to-moderate income (LMI) communities while partnering with minority- and women-owned contractors.
Invenergy joined forces with investment platform Lafayette Square to launch Reactivate earlier this year, with the JV targetting the development of 3GW of renewables and facilitating training for 2,500 underserved workers by 2030.
The formation of the business comes after the US added a record 957MW of community solar last year, according to the Solar Energy Industries Association, which forecasts that an additional 4.5GW of community PV capacity will be deployed in the country in the next five years.
Since Reactivate was set up in January, the JV announced the appointment last month of Invenergy VP of renewable construction Utopia Hill as its head of engineering, procurement and construction (EPC).
As Reactivate ramps up its operations, PV Tech Premium talked to Hill about the challenges the business will have to overcome to reach its 3GW target and its strategy of collaborating with smaller contractors.
PV Tech Premium: How big is the opportunity to install more community solar across the US?
Utopia Hill: If you take a look back at some of the policies that are being proposed, community solar has tremendous opportunity within the US.
On the Reactivate side for us, it's looking at the community solar market, but also ensuring that we're looking at the impact for community solar. So we have a heavy emphasis on trying to make sure that the savings that can be generated from community solar projects are received by low- and moderate-income households. We also want to make sure that we are contracting with women- and minority-owned businesses, and that we're working on workforce development so that people from underrepresented groups as well people in energy transition communities have access to these solar jobs.
Would you say there is significant demand for solar among some communities that perhaps haven't had the opportunity to install the technology?
There may have been financial or credit barriers for people in lower- and moderate-income households to be able to participate in this market. And there is much more of a discussion around equity and inclusion in the energy market space. And that's why we're taking a very active approach and ensuring that this new energy transition really is open to and available to everyone.
Which states are you going to focus on initially?
Right now we're really looking across the entire country. Of course, there are some states just due to their policy initiatives or programmes that they already have in place and are more developed that we're looking at. But we really see this as a nationwide approach.
What challenges will Reactivate have to overcome to reach the target of installing 3GW by 2030?
There are certain things around infrastructure, how we work with various utilities for integration of community solar projects into their grids, working with various subscriber networks to identify the customers and the clientele for the community solar project.
Community solar will be in probably more populous environments, and even if we look at our rural communities, it may be closer to population centres. And with that comes discussions with various regulatory agencies on how we can incorporate community solar into those markets. I think those are some of the challenges as you have with any new tech. How do you integrate it, especially if you go into certain areas where people may not have seen that technology before.
How will your EPC work on community solar installations differ from utility-scale plants?
When we're looking at community solar, we definitely have the options and we're looking at ground-mounted systems that are very similar to utility-scale solar, but we're also exploring carports, we're also exploring rooftop installations. So that's where you deviate a bit from utility scale.
Also having the subscriber system. On a utility-scale project, you may have a PPA with some offtaker or counterparties, whereas in the community solar market, you're directly facing the consumers, you're giving them immediate savings to their energy bills, but you also have to make sure that you're maintaining that relationship with those consumers as well.
One thing that I find is a unique opportunity is that with a smaller scale project it allows you to have relationships with some smaller organisations and businesses that may not be able to come in and build a 100MW or 200MW project, but if you can work with them and help them to develop, they can work on a 1MW, 3MW or 5MW project.
Are people aware of the bill savings they could receive by subscribing to community solar projects?
There are some states where community solar is much more prevalent. People understand that they can see savings on their energy bills by 10% or more per month. So in those markets, I think it will be a lot easier to subscribe people.
I think that in the newer markets and states that are currently looking at community solar implementations that there will be an aspect where we have to educate people on, this is what community solar is, this is how it will be reflected on their current electricity bills and what the payment structure will be. Some states have consolidated billing, some states do not. So there will be an education aspect to that. And that's why companies such as ourselves or others look for very strong subscriber managers to help us to educate the public and the potential subscribers to our projects.