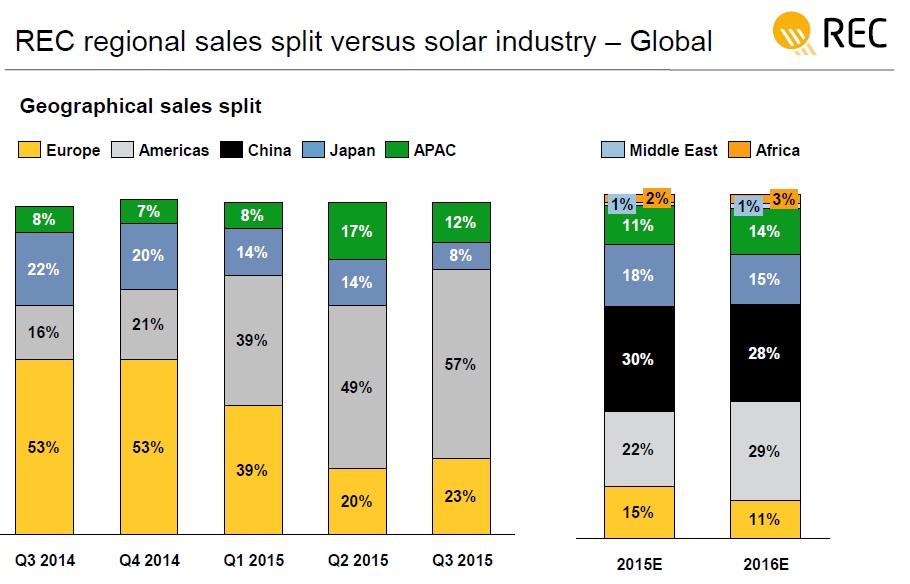 Integrated PV module manufacturer REC Solar has said its third quarter revenue reached a new record of US$234 million and module shipments jumped 100MW to 361MW.
REC Solar has been ramping new capacity in 2015 as it remains running at full-capacity as demand from the US is accounting for 60% of sales with key customers such as SolarCity, the largest US residential installer.
Revenue was said to be up 39% compared to the second quarter of 2015.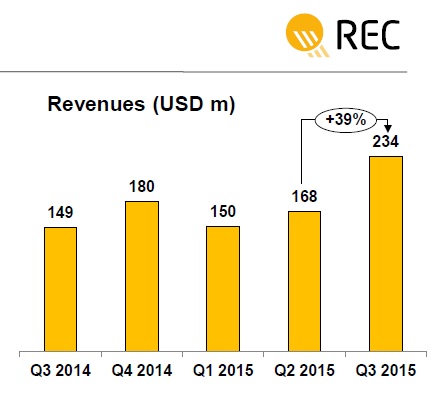 Steve O'Neil, CEO at REC said: "We are extremely proud on this record quarter, demonstrating our sustainable and profitable growth, quarter after quarter. Continuously declining PV system costs are one of several key drivers for the industry. We are also expecting a strong agreement at the UN Climate Change conference, reflecting the ambitious targets on emissions and renewable energies set by around 150 countries worldwide in advance. This should further increase solar's momentum, which we will continue to leverage. Besides expanding our module capacity to 1.7 GW by end of 2016, we are exploring new business models and penetrating new emerging markets."
REC Solar noted that it was increasing its footprint in Middle East and new regions in Africa, having recently signed a cooperation agreement with O Capital, a fully owned subsidiary of Orascom Telecom Media and Technology Holding in Egypt.
According to analysis by PV Tech, REC Solar had module shipments of 871MW in the first nine months of 2015 and is on target to exceed 1.2GW by year end.
The company is privately held and reported financial figures are produced by the company.