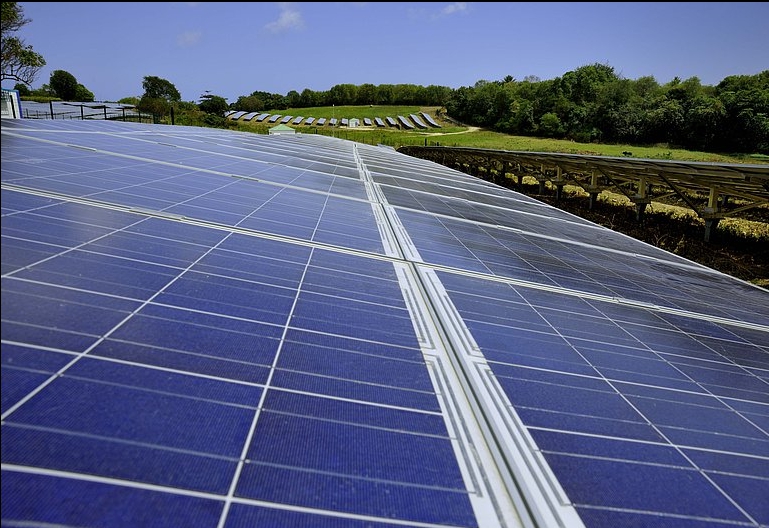 This year is set to be a record-breaker for renewables auctions in Europe, as countries across the continent look to increase clean energy deployment to reach 2030 emissions reductions targets.
That is according to a new analysis from Wood Mackenzie, which reveals 45GW of capacity is in the 2021 auction pipeline, an amount significantly higher than those targeted in recent years. That figure is said to consist of 6GW of solar, 17GW of wind and the remainder either technology-neutral or applying to several sources.
However, the study says previous auction outcomes suggest there is no guarantee that the targeted volumes will be achieved – over the past three years, European auctions have seen an average award rate of 70%. If this same level is reached in 2021, there could be more than 30GW of capacity awarded.
Planned bidding processes for this year include the UK's fourth allocation round of its Contracts for Difference scheme, which will see the country target 12GW of awarded renewables capacity – more than double the previous auction round. France will look to auction 2.9GW of solar this year, while a minimum of 1GW of PV will be awarded in the first of Spain's new clean energy auctions, set to take place later this month.
Meanwhile, following its record-breaking auction last year, Portugal is now planning a tender for "non-conventional surfaces", with both floating PV and installations beside motorways to be included, as the government seeks to explore unused and cheaper land that can feature solar projects.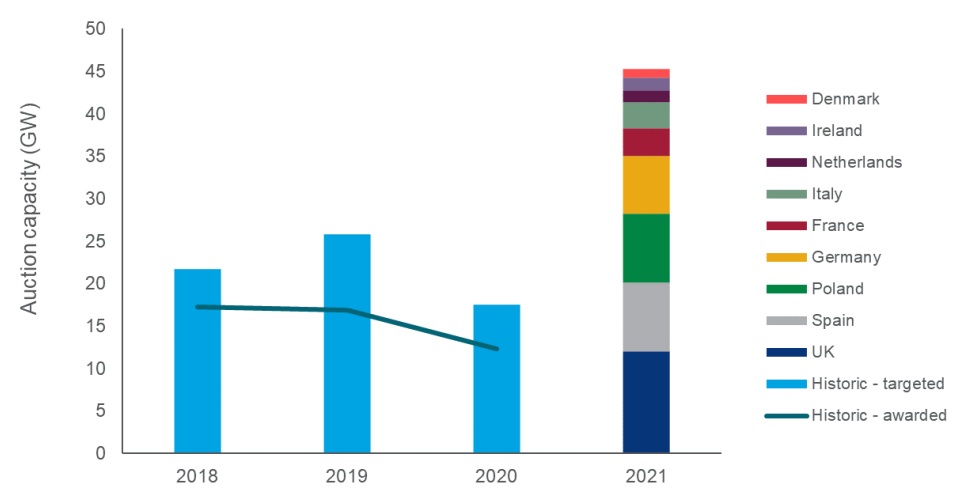 With solar PV and wind set to represent most of the capacity procured through this year's auctions in Europe, the non-dispatchable nature of these technologies presents a flexibility challenge for power systems, according to Rory McCarthy, Wood Mackenzie senior research manager.
"This has already started to manifest in several markets, with negative day-ahead and intra-day power prices occurring during periods of high non-dispatchable renewable generation and low demand. Coronavirus-related demand issues aside, expect the frequency of negative prices to increase," he said.
While countries across the continent turn to auctions to ramp up renewables capacity, concerns have been raised about the ability of auctions to achieve deployment targets, in part due to them being undersubscribed or project cancellations. A report published last month from four thinktanks suggests that a global reliance on auctions is hindering the growth of clean energy and failing to provide fair access to the market for smaller players.