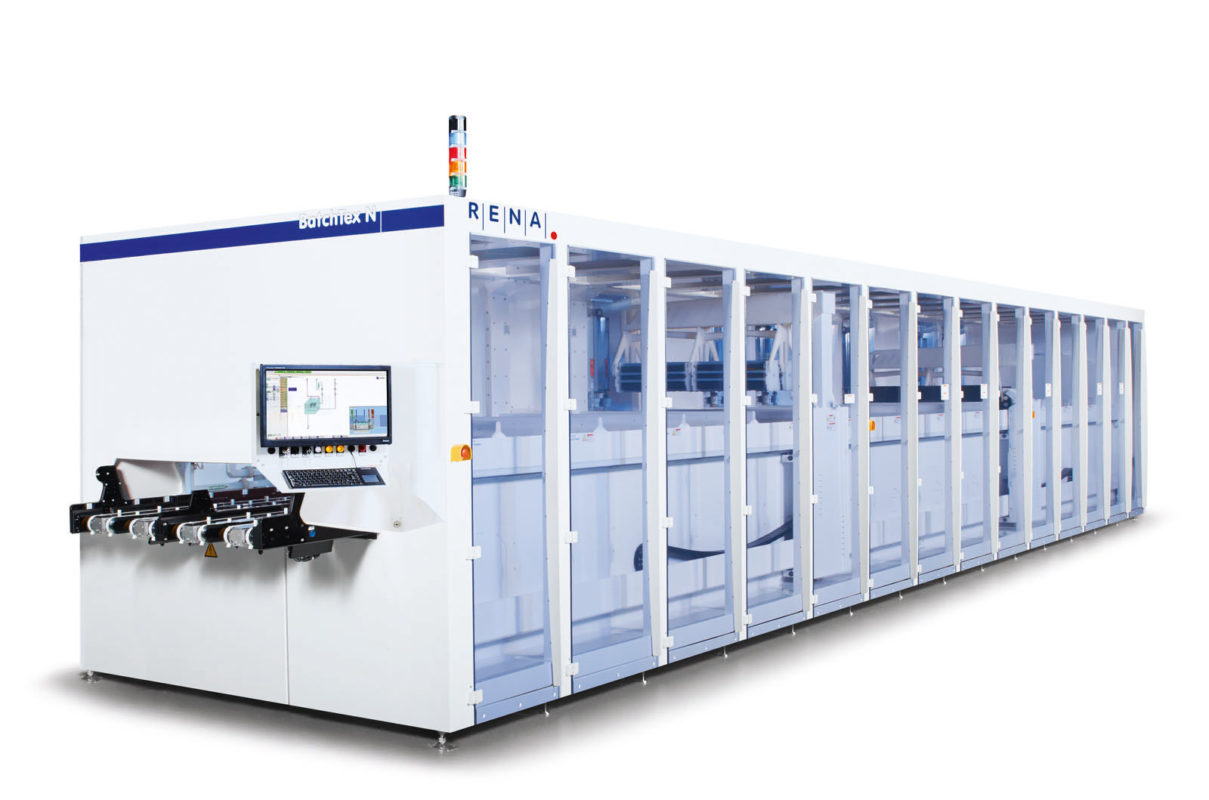 PV wet chemical processing equipment supplier RENA Technologies has been acquired by private equity firm, Equistone Partners Europe for an undisclosed sum.
RENA said that its current management team, including CEO, Peter Schneidewind, would become shareholders in the company following the change in ownership.
Peter Schneidewind, RENA's CEO, commented: "We are delighted to have Equistone as a reliable and financially strong new partner. Having them on board will support our continued growth and enable us to secure and expand RENA's facilities. Together with our customers, we will continue to develop customized applications and launch new intelligent solutions for wet-chemical surface treatments worldwide."
The company employs around 800 people worldwide with revenue said to be in the range of €120 million and has recently added manufacturing capacity in Germany to meet orders.
Stefan Maser, Partner at Equistone, said: "We are impressed by RENA's leading market position, which is based on innovative technology, high quality, longstanding customer relationships and a strong management team."
David Zahnd, Investment Director at Equistone, added: "In partnership with RENA's management team and employees, we want to continue supporting the company's growth trajectory, promoting research and development and expanding into new markets and regions."
The company currently operates across the PV, semiconductor, medtech and glass & sapphire industry sectors.