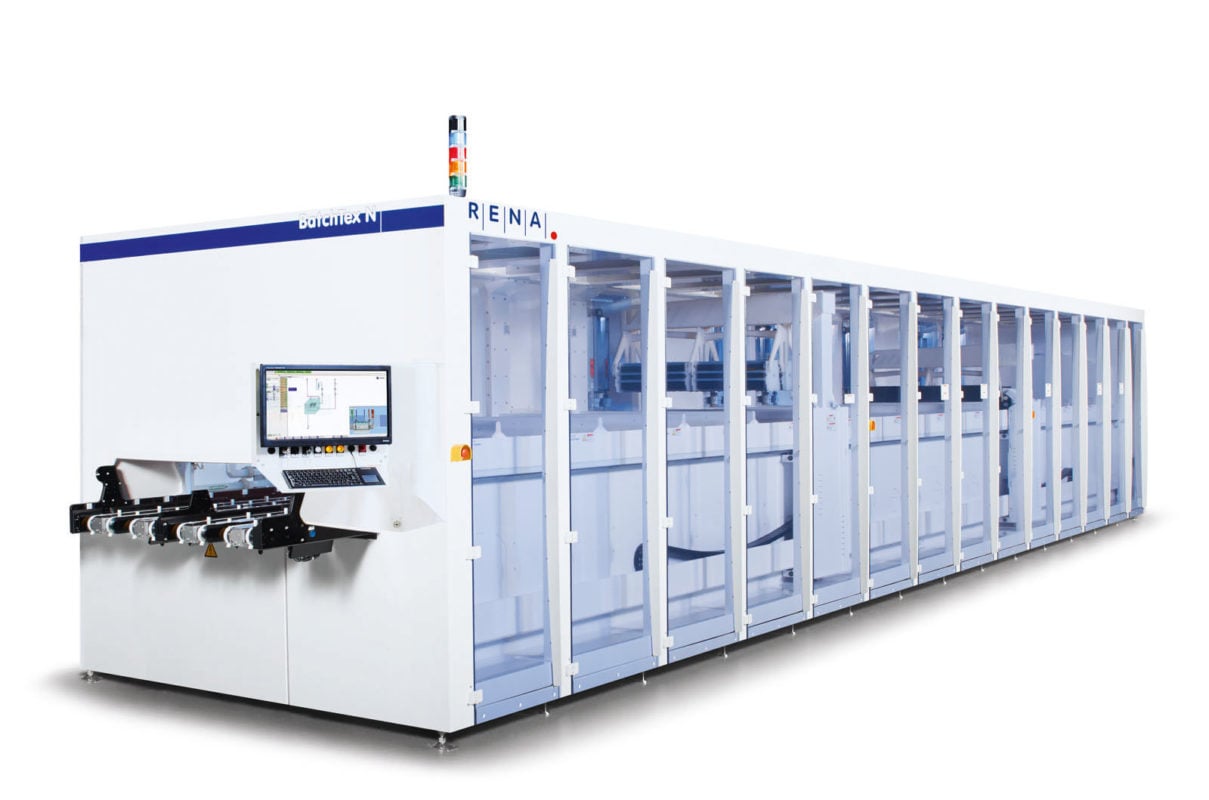 Specialist PV manufacturing equipment supplier RENA Technologies has secured a significant tool order from China-based LERRI Solar said to be in the double-digit million euro range to meet more than 2GW of monocrystalline PERC solar cell production.
RENA noted that the tool order included its 'BatchTex' texturing tools that provide high-throughput IPA free alkaline texturing and its 'InOxSide+' Inline systems that combine junction isolation and rear side smoothing for high efficiency solar cells.
"Our successful long-term business relationship and the outstanding characteristics of the RENA tools convinced us to place the order with RENA," said Jack Zou, General
Manager at Xi'An Longi Silicon Materials Corp.
LERRI Solar is a subsidiary of Xi'an LONGi Silicon Materials Corp., the world's largest manufacturer of monocrystalline silicon wafers. LONGi had already announced plans in July, 2015 to build a new large-scale manufacturing complex in Taizhou City, Jiangsu, China as part of its 2GW plans of integrated cell and module production.
Subsequently, LONGi raised around US$290 million via a private placement of new shares to fund the ground-up manufacturing complex through several expansion phases expected to take several years to complete.
"The project award is an important achievement, demonstrating again the leading market position of RENA Technologies new equipment generation for wet processes in solar cell manufacturing" states Dr. Tobias Luecke, CEO of RENA.
LERRI Solar is also expanding cell and module capacity in Malaysia to 500MW.