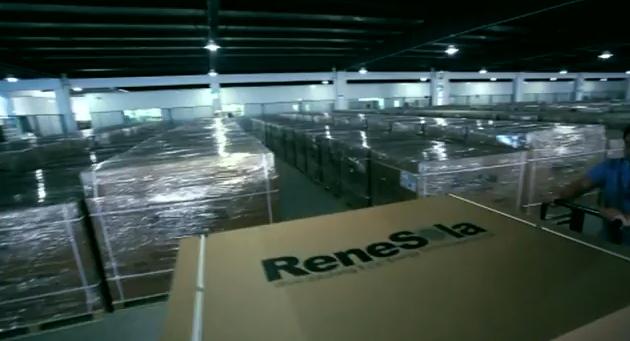 China-based integrated PV manufacturer ReneSola has been warned by the New York Stock Exchange (NYSE) that it is at threat of being de-listed, due to non-compliance with the US$1.00 minimum share price rule.
The continued sell-off of NYSE and NASDAQ listed solar company stocks resulted in ReneSola's shares dipping below the US$1.0 minimum price on September 15 and had reacted by extending its original stock repurchase program, under which it could repurchase up to US$20 million of its outstanding American depositary shares (ADS's).
Under NYSE rules, the company has six months following receipt of the notification (November 7, 2016) to regain compliance with the minimum share price requirement.
ReneSola said that it was currently in compliance with all other NYSE quantitative continued listing standards.
Recently, 'Silicon Module Super League' (SMSL) member Trina Solar announced the date for shareholders voting on leaving the NYSE and going private.
SMSL member JA Solar had also announced plans to leave NASDAQ.