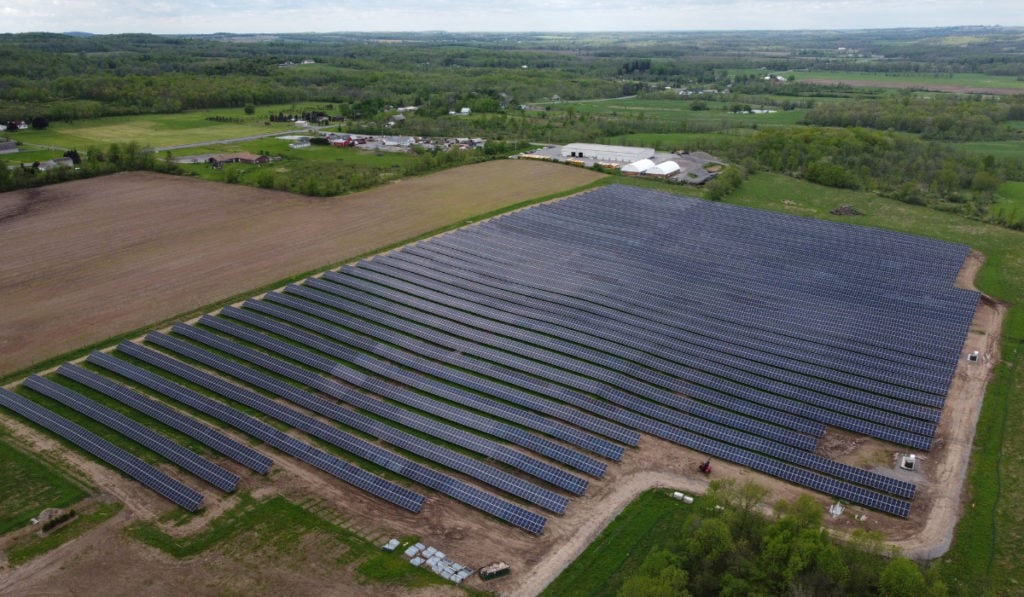 Renewable energy company Solarbank has sold a 7MW community solar project in New York state after it began commercial operation.
Producing about 8.2 million KWh of electricity in its first year of operation, the project was sold to US restaurant group Gosh Enterprises. The project also passed the final inspection of the NY-Sun programme launched by the New York State energy research and development authority. SolarBank secured more than US$2.5 million in the programme for the solar system, and was responsible for handling permitting and development before selling it to Gosh Enterprises.
The NY-Sun programme offers resources for citizens in New York State to access solar energy, including providing incentives and financing for households and businesses, and education about solar energy.
Gosh Enterprise said the acquisition was in line with its strategy of capitalising on a series of government incentives to accelerate the transition away from fossil fuels.