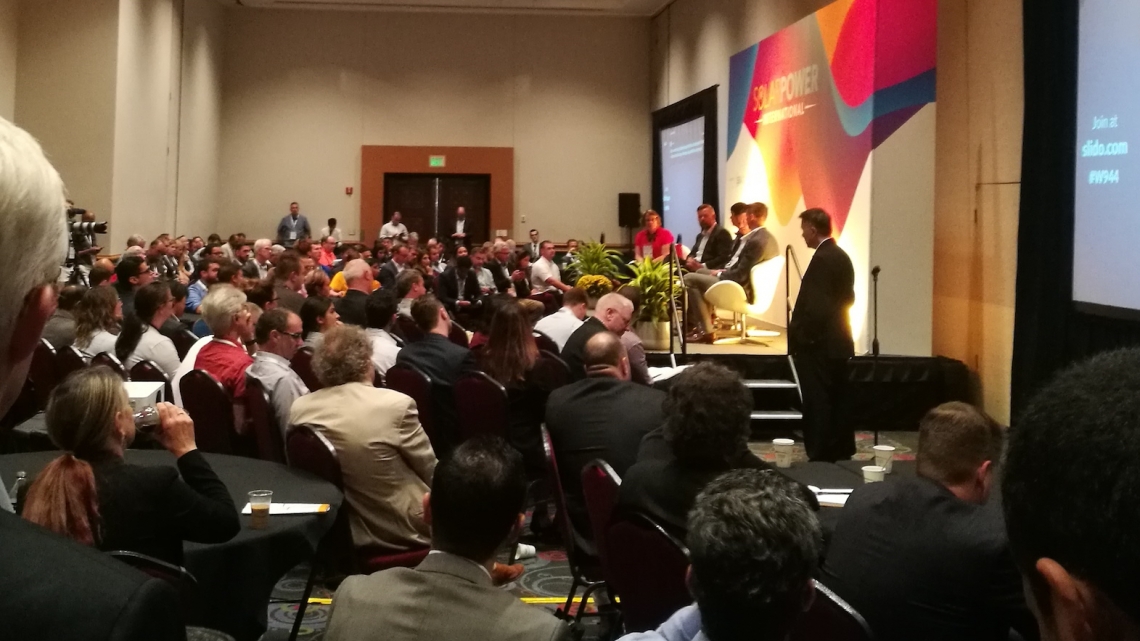 Ok, my colleagues and family are bored of hearing how great Solar Power International / Energy Storage International was in Utah last week and indeed, of how welcoming Salt Lake City was to the 12,000+ renewable energy industry professionals and interested parties that attended. Below are the leading themes from the show in order of narrative, if not in order of importance:
1. The capacity factory – how and why tomorrow's solar-plus-storage can be an equal on the grid to today's fossil fuels
2. LFP vs NMC – reaction to safety fears provokes new turn in the discussion
3. Energy storage-as-infrastructure – creating an asset class for the 'workhorse' of the grid
4. #StorageITC – a market accelerator, not a market saviour
5. Is software actually the single most important 'component'?
6. Renewable, unstoppable: Why solar's journey to the core of the US energy system matters
7. Bifacial – The strengths and shortcomings of the emerging technology after its import tariff exemption
You can read the takeaways for each theme here, as originally published on Energy-Storage.news