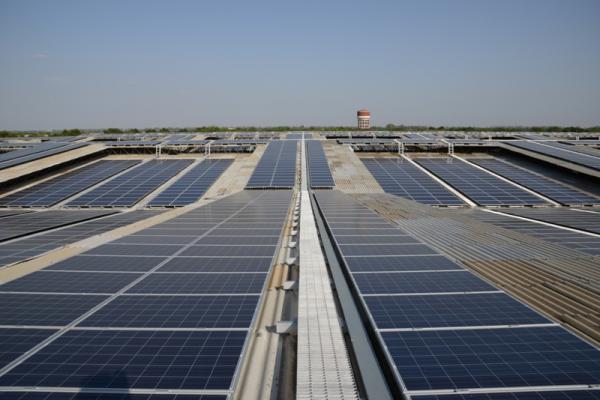 The share of renewables, excluding hydropower, in India's energy mix has reached 5.7% as of February this year, up from 4.97% in 2012/13, according to data released by the Central Electricity Authority.
Energy minister Piyush Goyal said amendments to the Renewable Purchase Obligation (RPO) in January, have set the target for 8% of the energy mix (excluding hydro) to come from renewables by March 2022.
Nevertheless, consultancy firm Bridge to India recently claimed that the RPO mechanism has by and large failed because of a poor regulatory framework and non-compliance in the wake of the poor financial health of distribution companies. However, while states such as Odisha and Uttar Pradesh have seen extensions or legal stays on their RPO targets, others such as Telangana, Andhra Pradesh, Karnataka and Jharkhand are rapidly scaling up their solar programmes and going far beyond their RPO targets.
Meanwhile, a new release from the Natural Resources Defense Council (NRDC) this week claimed that over US$140 billion of investment is required in the next six years to reach India's solar, wind and efficiency targets to increase clean energy access.
Sameer Kwatra, climate change and energy policy analyst at NRDC, said: "Innovative financial mechanisms and institutions, such as green bonds and green banks, respectively, have proved successful on the state level and internationally, can help propel India's solar and wind energy markets, and support critical energy-saving and climate resilience projects."
Piyush Goyal has also said that the Green Energy Corridors projects to transmit power from solar rich states to states with high energy demand will help integration of renewables into the grid and increase their share. These Inter-State Transmission Projects are expected to be funded 70% through KfW loans and with 30% equity from Power Grid Corporation of India Limited (PGCIL).
Referring to the latest news, Mudit Jain, consultant at Bridge to India, said on Twitter
Total generation from #renewableenergy in #India is 5.7%. We have just started #solar revolution and Large hydro not included – Good going

— Mudit Jain (@Mudit_MP) May 4, 2016
The Indian government is also promoting the use of waste land for the installation of solar power plants. For example India's Union Cabinet recently qualified 400 acres of "un-cultivable" land in Rajasthan to be used for a 200MW solar PV project.
Goyal has also recently said that "India now will lead the world towards clean energy rather than follow", while reconfirming that India's solar targets are achievable.
He said India has exceeded its solar targets by 116% this year in comparison to last year and already had awarded 11GW projects.
If you are looking to invest in or develop solar projects in India, join us on the 7th of June in London at Solar Finance & Investment: India, a conference designed to bring together European and North American investors and developers looking into the Indian market, as well companies with consolidated presence that are exploring new partnerships.