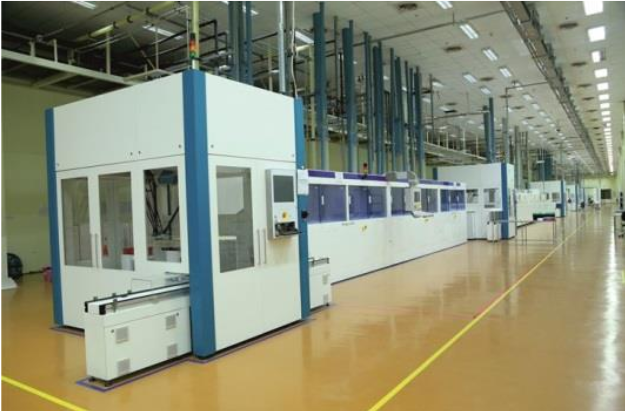 PV component and module manufacturer RenewSys India (RIPL) has ordered a 100MW solar cell line from unnamed European manufacturers in order to expand its own manufacturing facility in Hyderabad.
The new line, to be shipped in 2016, will expand RIPL's solar cell manufacturing capacity to 130MW.
Furthermore, RIPL plans to order another 100MW line from the same vendors by the third quarter of this year and then to gradually reach a total capacity of 500MW.
The lines will be installed at the 20-hectare Hyderabad facility, where 80MW of module manufacturing capacity is already in place. This module manufacturing capacity is also due to be expanded to meet demand from OEM customers and for exports.
RIPL is also discussing expansion of its manufacturing of EVA encapsulant and backsheet solar products at its Bangalore facility.
RIPL stressed that these expansion plans and investments are "based" on government policies including capital subsidy and the Domestic Content Requirement (DCR) which mandates developers of certain PV projects under India's National Solar Mission to use locally sourced components for their solar projects.
In a statement RIPL said: "The Indian solar industry needs 'handholding' and time to build capacity and become competitive."
At intersolar India in November last year, Gyanesh Chaudhary managing director and chief executive of India-based module manufacturer Vikram Solar, claimed that India's solar programme needs to be self-sufficient, and therefore far more effort needs to be put into supporting the domestic manufacturing sector.
Chaudhary claimed that if the cost of capital was removed in India, it would have the most competitive manufacturing in the world. However the current tariff-based bidding is not geared towards the domestic programme and Narendra Modi's 'Make in India' initiative, becasue many of the winning PV developers in the non-DCR auctions are not using services from India.