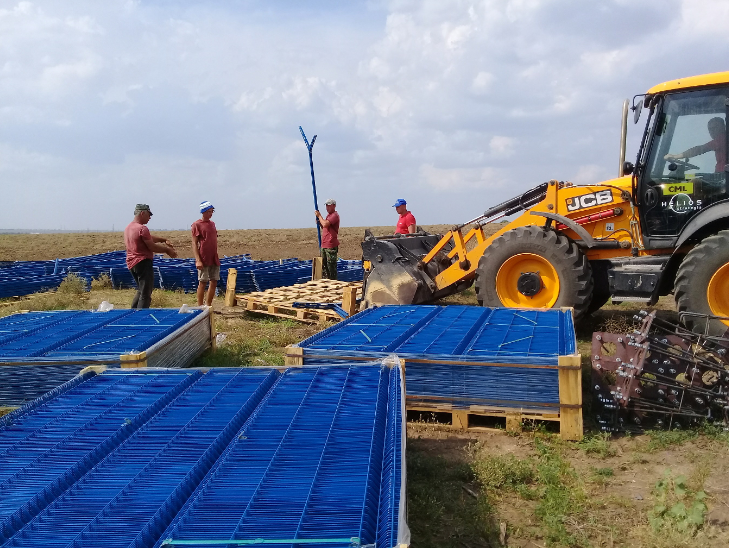 Acme commissions 200MW in Rajasthan
Indian clean energy firm Acme has commissioned a 200MW solar power plant in Bhadla, Rajasthan, India.
Acme's total operating capacity in solar power now stands at 2.4GW and the company's total portfolio of solar projects stands at more than 5.5GW, which it claims to be the largest solar portfolio in the country.
Manoj Upadhyay, founder and chairman of Acme Group, said: "At Acme we are committed to leveraging the latest and most disruptive technologies to further the cause of solar energy in the country. This focus has enabled us to not only better commissioning deadlines but also lower our cost which is reflected in our bids at solar auctions."
Acme won the contract for developing the Bhadla project with a historic low tariff of INR2.44/kWh (US$0.034). The project is designed using 1500V technology. The pant also uses waterless cleaning solutions, which are suitable for Rajasthan's desert conditions.
The company has invested INR9.8 billion (US$135 million) in setting up the plant.
BlueWave Solar sells 24MW PV portfolio to Goldman Sachs
BlueWave Solar has sold its portfolio of six solar energy projects to a Goldman Sachs Asset Management Renewable Power Group (GSAM RPG) account.
The portfolio, which was developed and jointly owned by BlueWave and MS Solar Solutions Corp, a wholly-owned subsidiary of Morgan Stanley, consists of six community solar farms in Central and Southeastern Massachusetts with a combined capacity of 24MW. Development of the farms began in 2013 and the projects have been operational since 2016.
Under the terms of the agreement, the GSAM RPG account will own the six solar energy projects moving forward, partnering with Ameresco, a provider of energy efficiency and renewable energy solutions in North America and the UK, to operate and maintain the project sites. BlueWave will continue providing customer management services for all community solar subscribers at the six solar project sites.
To date, nearly 600 homeowners, businesses, schools, and municipalities have subscribed to the projects, meaning they receive credits on their utility bills for a share of the energy produced by the projects, effectively saving them up to 10% for electing community solar as their clean energy solution.
TIU Canada starts building 13.5MW solar project in Ukraine using LONGi modules
TIU Canada has begun construction of a 13.5MW solar plant near Kalynivka village, in Mykolaiv region, Ukraine.
The new project called Vita Solar covers an area of 20.2 hectares. The solar panels are produced by China-based monocrystalline speicalist LONGi Solar, and the inverters are produced by SMA.
Michael Yurkovich, president of Refraction Asset Management, the holding company for TIU Canada said: "Following the completion of our first project in Nikopol, this is a logical next step. This station will uphold our high standards that we set for everything that we work with – starting from the materials and ending with our EPC contractor, Helios Strategia."
The plant will be commissioned later this year and will begin the generation no later than January 2019.
TIU Canada started its operations in Ukraine from June 2017, when the construction of the Nikopol solar plant begun. TIU Canada is owned by Refraction Asset Management, out of Calgary, Alberta.