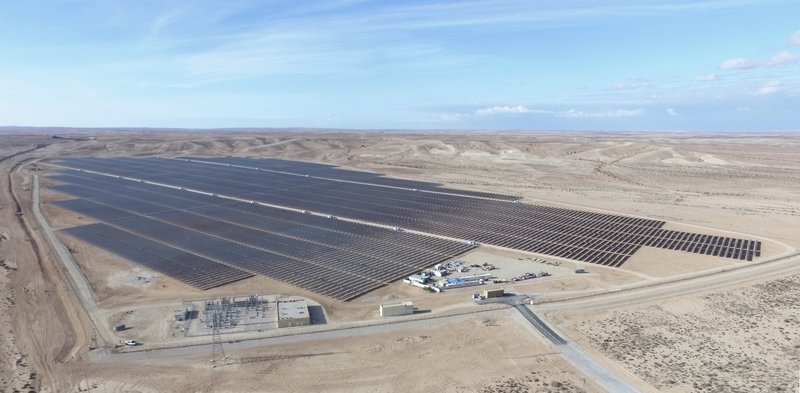 EDF, CLal Sun and Belectric complete 30MW project in Israel
30 January: EDF EN Israel and local developer Clal Sun have completed a 30MW solar project in Israel, with EPC services provided by Belectric.
The Ashalim PV plant located in the Israeli Negev Desert was connected to the grid in December 2017 ahead of schedule.
The new PV plant is part of a utility-scale solar project combining solar thermal and PV. Upon full completion, the renewable power station will be providing 250MW of electricity.
Since 2013, Belectric has realised 17 solar projects in Israel with a total capacity of around 200MW. Belectric is also building a 120MW PV plant near the Kibbutz of Zeélim in cooperation with Solel Boneh.
Invenergy issues bond to refinance 65MW Uruguay project
30 January: US firm Invenergy has issued a 24.5-year project bond for approximately US$64.75 million in the US Private Placement Market to refinance the existing construction loan for its 64.8MW La Jacinta Solar project, located in the Salto Department of Uruguay.
"We are very pleased to have executed this noteworthy refinancing transaction for La Jacinta Solar that obtained not only investment-grade, but also received a lot of interest from investors," said Meghan Schultz, senior vice president of structured finance at Invenergy. "The energy transformation in Latin America is underway, and La Jacinta underscores our commitment to the region."
La Jacinta Solar completed construction and began commercial operations in September 2015. The facility generates power from 216,000 BYD solar modules and uses 50 Ingeteam inverters.
More large-scale completion in Iran
30 January: A fifth solar plant of 7MW in the Hamedan Province of Iran has been connected to the national grid, taking the province's cumulative capacity to 35MW, according to SATBA.
Construction of another 70MW in Hamedan is due imminently.
Elsewhere, Parto Energy's 10MW Abadeh solar power plant is due to become operational in the Fars province of Iran imminently.
The farm is being constructed with panels and structures designed and engineered by Iranian firms.