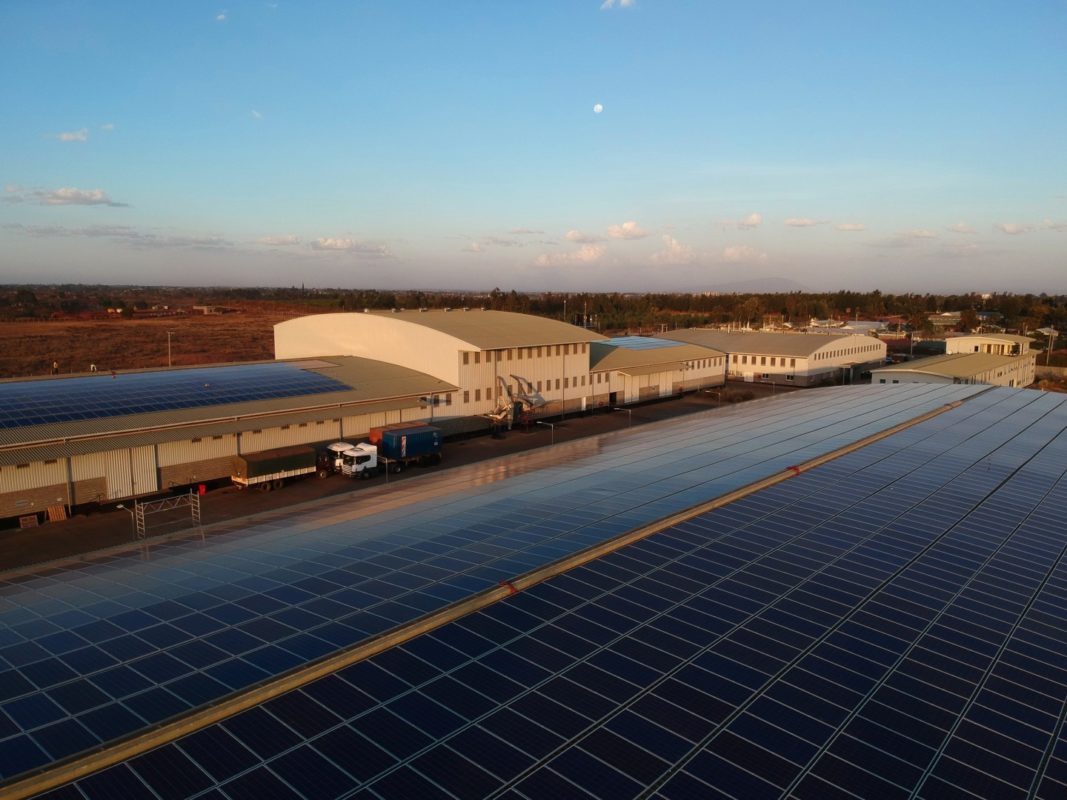 Rendeavour launches 30MW PV strategy in Kenya
April 15: Rendeavour has installed its first solar power plant in Kenya, as part of a 30MW strategy for Tatu City, the company's new city development in Nairobi.
The rooftop PV project, installed atop Dormans Coffee's global headquarters at Tatu Industrial Park, has a generation capacity of 1MW. Installation of the project took only six days.
Tatu City plans to to install solar panels on all rooftops at the industrial park, per Nick Langford, Kenya country head for Rendeavour.
Langford added: "Solar power allows us to contribute to clean energy, which is one of the United Nations Sustainable Development Goals. The power produced from the solar panels will be distributed for use by homes and businesses within the city. We are proud of this milestone and pleased to know that residents will enjoy sustained power supply at very minimal costs."
Cypress Creek to provide PV power for 360 Starbucks in Texas
April 15: Cypress Creek Renewables is set to develop, construct and operate a two-project PV portfolio in Texas that will provide enough energy for the equivalent of 360 Starbucks stores across the Lone Star State, including stores in Houston, Dallas, Fort Worth, Plano and Arlington.
The second of the two-project portfolio is now generating energy, with the pipeline featuring a combined generation capacity of 10MW. The two sites are located in Wharton and Blossom, Texas.
Starbucks is also separately investing in six Cypress Creek-owned solar farms in Texas, representing 50MW of renewable energy. In total, the portfolio of eight projects is cutting carbon emissions by an estimated 101,000 tons per year, the equivalent of planting nearly 2.5 million trees.
Neoen completes largest PV carport in France
Neoen has completed what is expected to be the largest PV carport project developed in France, with the installation boasting an annual generation capacity of 19,500 MWh, equivalent to the annual electricity consumption of 8,800 individuals.
Neoen designed and will own the carport project, while Bouygues Energies & Services will operate and maintain the facilities. The carport site will house around 4,600 vehicles while generating renewable energy.