Alterra Power secures financing for 11MW PV project in Michigan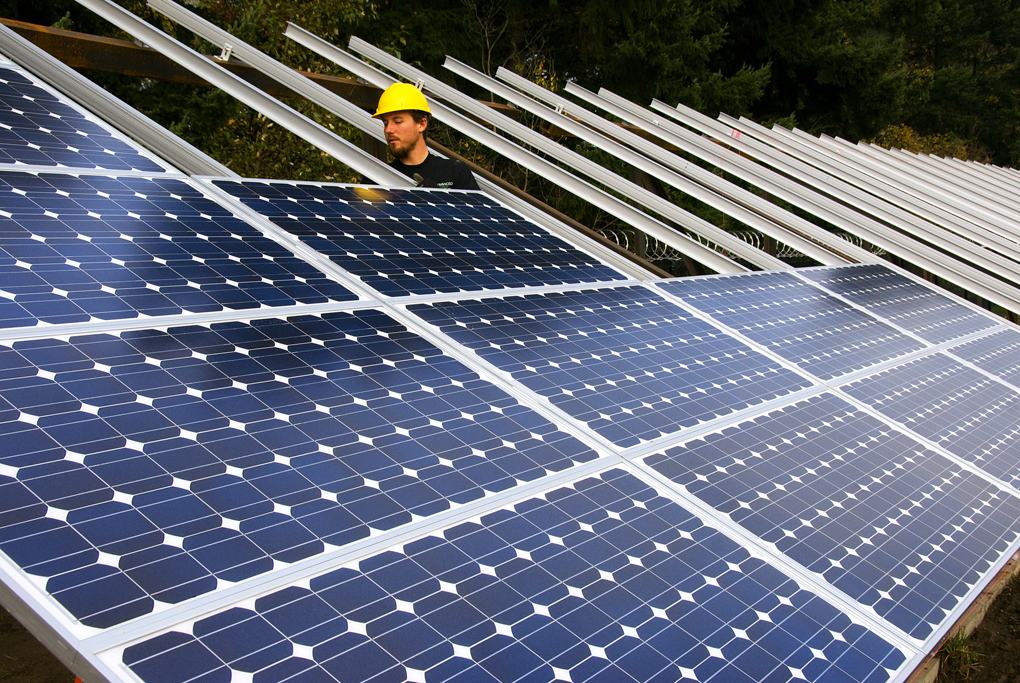 Alterra Power and Inovateus Solar announced Tuesday that they have closed on a US$19.9 million construction loan facility for the 11MW Spartan solar project, which will be developed at the Michigan State University campus in East Lansing, Michigan.
The loan facility was supplied by 1st Source Bank, a subsidiary of 1st Source Corporation, and features both a US$19.8 million construction loan and a US$500,000 letter of credit.
In addition, Alterra signed off on a partnership contract with Inovateus, in which Alterra will manage the project and hold a majority interest of at least 85% of the installation.
Alterra projects the Spartan project to reach commercial operation by December 2017.
SolAero awarded contract to provide solar panels for Europa Clipper Mission
SolAero Technologies, a provider of solar cells, solar panels and composite structural products for satellites and aerospace applications, announced Tuesday that it has been awarded a contract by NASA's Jet Propulsion Laboratory (NASA/JPL) for the design, manufacturing and testing of solar array panels for the proposed Europa Clipper Mission.
The proposed mission will revolve around the detailed reconnaissance of Jupiter's moon Europa in an effort to determine whether the icy moon holds conditions suitable for life.
The solar panels for the proposed Europa Clipper will feature SolAero's high-efficiency ZTJ triple-junction solar cells — which are noted for their performance under demanding Low Intensity sunlight and Low Temperature (LILT) conditions. Thee ZTJ solar cell is currently powering over 185 Earth orbiting satellites and interplanetary spacecraft.
Brad Clevenger, CEO of SolAero Technologies, said: "SolAero is proud to support NASA's Jet Propulsion Laboratory with solar panels for this extraordinary mission to Europa. For two decades, we have consistently been able to meet the challenges posed by NASA's most demanding missions and we remain committed to ensuring that they can rely on SolAero for the highest quality, most affordable satellite and spacecraft solutions available."
Carmanah completes sale of off-grid power business
Carmanah Technologies announced last week that it has completed the sale of its off-grid power business — "Go Power!" — to Valterra Products.
The proceeds from the sale were US$19.5 million, subject to adjustments and holdbacks.
Carmanah CEO, John Simmons, noted: "The sale of Go Power! is the final step in a series of reorganizational plans that we announced in October of 2016 designed to increase our strategic focus. We are pleased that these plans are now complete and equally pleased that Go Power! will move to the strong ownership of Valterra where it can continue to grow and thrive."
George Grengs, president and CEO of Valterra Products, added: "Valterra is very excited to add Go Power!'s strong brand name to our expanding line of products. Go Power! has been a leader in the Off-Grid solar market and this acquisition meshes with our goal of being a dominant player in each of our main product categories. We are especially pleased that Division Manager, Mike Stephens, and the Go Power Sales / Operations Team have joined Valterra to continue providing their customers with excellent product knowledge and customer service."