India's Telangana to introduce rooftop solar scheme with Equated Monthly Installments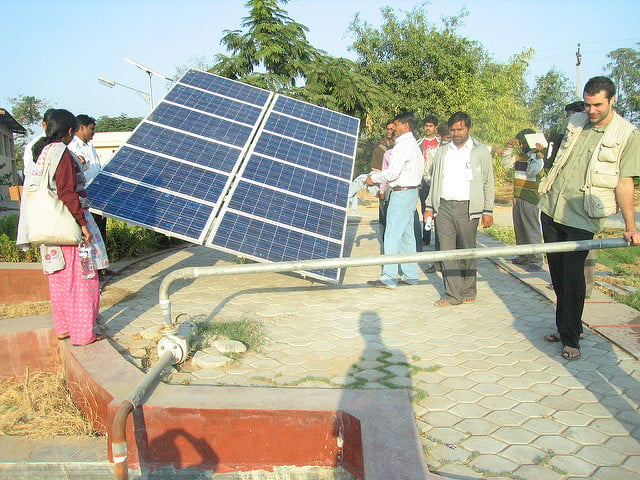 The Indian state of Telangana is planning a rooftop solar programme using Equated Monthly Installments (EMI), according to consultancy firm Mercom Capital Group.
The state government has been in talks with banks over the programme.
Under the plans, any household will be able to install solar on its rooftop and the cost of the systems can be paid through EMIs.
Tata Power Renewable Energy (TPREL) recently installed a 15MW solar plant in Telangana.
Conergy sells 3.75MW solar plant in Japan
Conergy Japan, a subsidiary of Conergy, has sold a 3.75MW solar plant in Sannohe, Aomori Prefecture to an unnamed entity.
Conergy Japan collaborated with Center Denki KK on the local construction of the Sannohe Solar Power 1 GK (SSP1) plant. It is located on a 9.755 hectare site and has been operational since December of last year. The plant is expected to produce approximately 4,166MWh of clean energy annually.
The energy supplied by the plant is being sold to Tohoku Electric Power Corporation through a 20-year power purchase agreement.
ReneSola regains compliance with NYSE's continued listing requirements
ReneSola has regained compliance with the NYSE's continued listing requirement of a minimum average closing price of US$1.00 per share over a 30-trading-day period, according to a notice received from the New York Stock Exchange (NYSE).
In November last year the company has received a notice from NYSE notifying that ReneSola's price per share was below the minimum requirement. To regain compliance ReneSola executed a share ratio change which came into effect on 10 February this year.
Vivint Solar expands to Orlando, Florida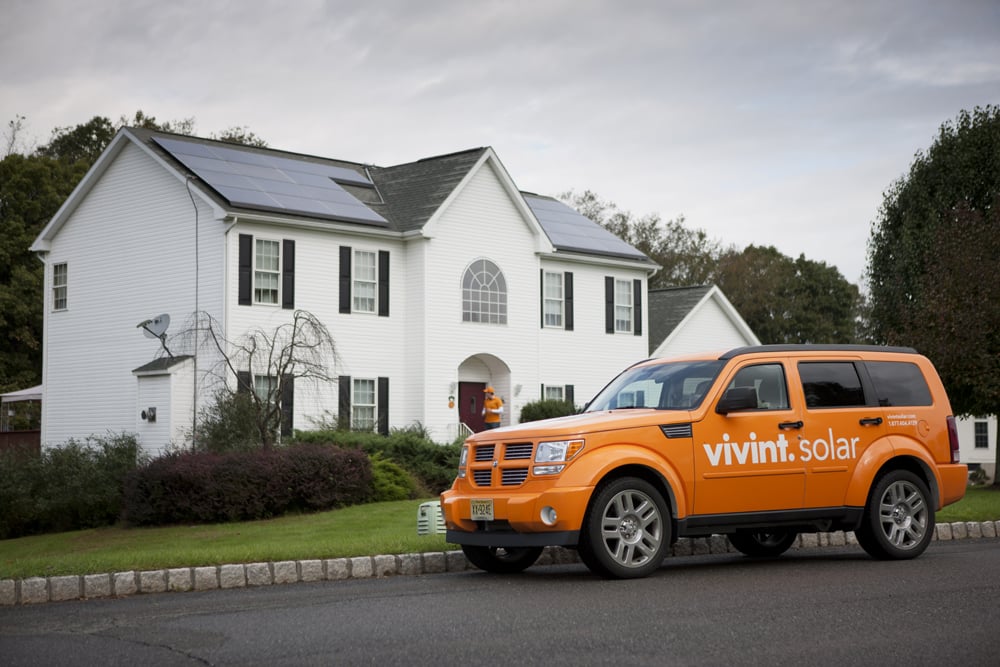 US residential PV installer Vivint Solar is to expand its affordable solar energy systems to Orlando, it's second region in Florida.
The firm believes that Florida, particularly Orlando, holds great potential for solar power. Prospects in the state have been boosted by the rejection of the controversial Amendment 1.
Last month, Vivint also surpassed more than 100,000 PV energy systems installed for residential solar customers.
Toyota's new Prius to use Panasonic PV module

Panasonic Corporation has developed a solar module for the new Prius PHV released in February 2017 by Toyota Motor Corporation
Panasonic will also be providing its automotive prismatic lithium-ion batteries
To create its HIT Photovoltaic Module for Automobile, Panasonic has worked on the development of new applications of solar cells through its experience with modules for residential, public and industrial use.
The cells combine a crystalline silicon substrate and an amorphous silicon film. The solar cells allow a a roughly 180W output in a limited area on a car's roof, enabling the charging of the drive lithium-ion batteries as well as 12V batteries.
Panasonic has also developed technologies to laminate three-dimensional curved glass to match the new Prius PHV's body design.
In a blog today, Mark Osborne explains the ditching of Silevo technology at Tesla's Buffalo fab run by Panasonic
Engie and Schneider Electric partner on digitizing solar and wind
Power giant Engie has partnered energy management and automation Schneider Electric to explore and deploy new digital solutions for operational efficiency of wind and solar PV assets.
The two firms will leverage Supervisory Control and Data Acquisition (SCADA), Historian and related application software powered by Schneider Electric's Wonderware brand.
They will also investigate asset management, SCADA obsolescence management, remote monitoring and diagnostics and cybersecurity.
ENGIE and Schneider Electric welcome this collaboration as a major joint initiative in the digitization of the energy sector.
Schneider Electric has already partnered with Engie for monitoring and management of its European wind and solar power installations.