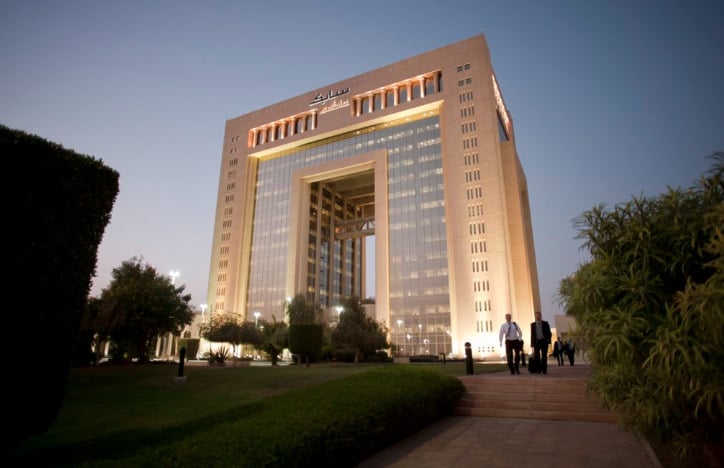 One of the world's largest petrochemicals manufacturers, Saudi Basic Industries Corporation (SABIC), is considering a 300MW solar PV project in Yanbu, on the Red Sea coast of western Saudi Arabia.
The Riyadh-based company said in its latest Sustainability Report that it is working on a feasibility study for the solar park that would supply power to the firm's nearby affiliates. It added that its manufacturing affiliates in the Middle Eastern country are working toward the 2019 Saudi Energy Efficiency Program (SEEP) targets. 
If given the go-ahead, SABIC will request project developers for proposals by the end of 2019 or early 2020. 
PV cell and storage foray
SABIC also claimed that current solar modules are limited in their construction applications due to their heavy glass top-sheets. As a result, it is working to replace this glass with a lighter LEXANTM polycarbonate resin.
The report stated: "Incorporating LEXAN into solar panels offers virtually unbreakable impact resistance, ultra-violet protection on both sides, easier installation and on-site cutting, as well as lower costs.
Following reports in January that Saudi Arabia's National Industrial Clusters Development Program (NICDP) and SABIC had signed MOU's with LONGi Group and OCI to bring fully integrated solar manufacturing to the country, SABIC has now confirmed in its report: 
"We are currently testing prototype PV cells."
In February 2019, SABIC also acquired a majority stake in Texas-based nanotechnology company Black Diamond Structures, which produces modified carbon nanotubes for energy storage applications. The firm hopes to apply this technology to improve charge rates, battery cycle-life and energy density, as well as to downsize battery designs for use in lighter EVs and lower production costs.
In January, Saudi Arabia launched the second round of its solar power tender programme with a request for proposals for 1.5GW of solar. There are also plans for a 2.6GW solar programme near Mecca.
The country has seen various huge announcements for both solar deployment and PV manufacturing with much in collaboration with Japanese firm Softbank and the nation is planning 60GW of renewables by 2030 (40GW solar/20GW wind).