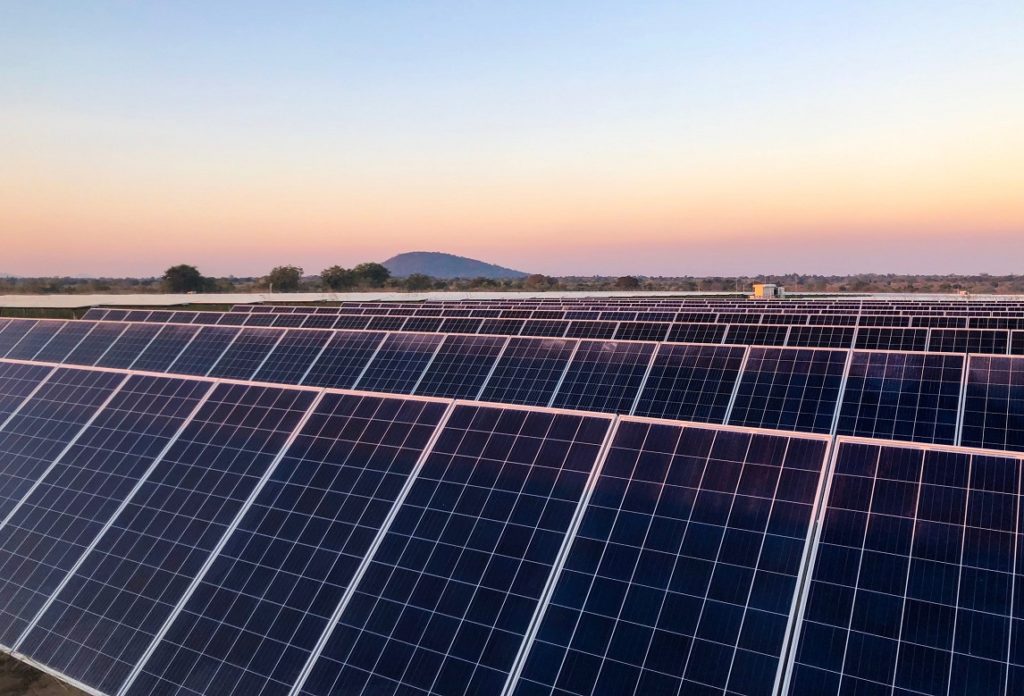 Norwegian independent power producer Scatec is looking to collaborate with project developers in India as part of efforts to gain a foothold in the country's burgeoning solar sector.
The company has a notable presence in countries such as Egypt, Malaysia and South Africa, but has yet to secure any operational PV assets in India. This is set to change in the coming years, with the country among the key growth markets in Scatec's new expansion plan, which will see the firm add 12GW of additional clean energy capacity by the end of 2025.
With coal-fired plants accounting for the majority of India's installed electricity capacity, Scatec is aiming to take advantage of the country's transition to renewables, which will see it target 280GW of installed solar by 2030.
"It's a huge market, they have a huge need for new energy," Terje Pilskog, EVP of solar and wind project development at Scatec, told PV Tech. "We will both look to enter into partnerships with developers that already have mature projects, as well as stepping in and developing a new portfolio to also participate in future tenders."
The company has a 50% stake in a 900MW solar pipeline in India that is expected to reach financial close this year. In addition, Pilskog said the company is exploring opportunities for hybrid projects in India that could potentially combine PV and wind.
Hybrid solutions, such as PV-plus-storage and floating solar with hydropower, make up 18% of the company's global 12GW development portfolio, with PV expected to account for around 6GW of capacity additions by the end of 2025.
Alongside India, Scatec will aim to grow its solar presence in the coming years in South Africa, Brazil and Vietnam. Pilskog said the firm will look to combine its experience of developing projects and operating assets with these countries' efforts to add significant amounts of new renewables capacity over the next five years.
Since announcing the expansion plan, Scatec has published its 2020 annual report, in which the company revealed COVID-19 had a "limited impact" on its operations and ability to deliver power last year, however there were some delays to connection, commissioning and testing of its new solar plants. While revenue from power sales increased last year, a drop in development and construction activities resulted in a year-on-year decline in revenues for the company as a whole.
The annual report also provides some insight into the potential Scatec sees in combining floating solar with the hydropower assets it has taken on through its recent acquisition of SN Power. Hybridisation of the two technologies allows for the sharing of infrastructure "to reduce cost and the conversion of incidental power to firm power with a higher market value", the company said.
Scatec currently has a test floating PV facility on the Magat dam in the Philippines, but with the SN Power acquisition only closing in January, it is unclear when the first larger project will be realised. Pilskog said "good progress" is being made in the area, with the company continuing feasibility studies started by SN Power.