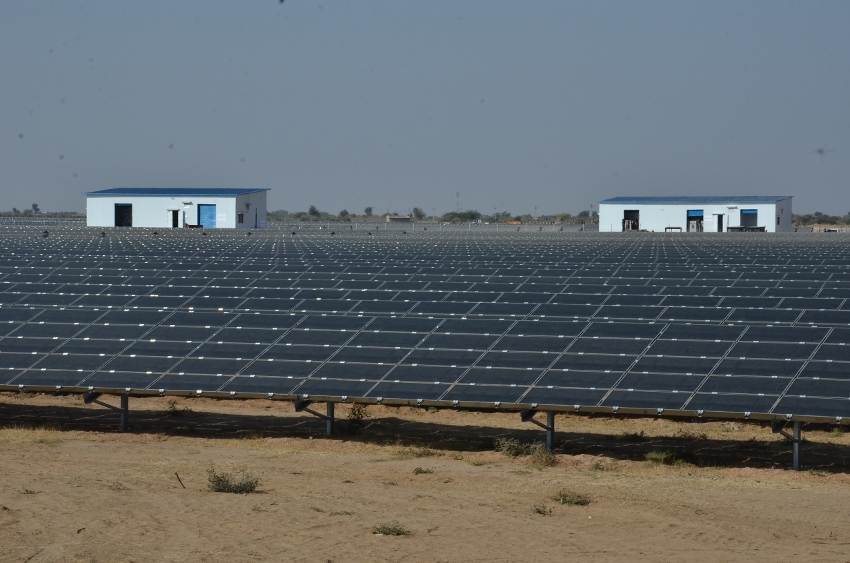 Solar Energy Corporation of India (SECI) has awarded 40MW of solar PV capacity to Renew Solar Power and 25MW to Mahindra Renewables in the state of Gujarat under open category.
The awards for 160MW of capacity in the same tender were previously made public, but now the last 65MW have been announced with Renew bidding for viability gap funding (VGF) of INR7.0198 million (US$104,700) and Mahindra once again bidding for a VGF of INR7.777 million. As usual for VGF bidding, the tariffs were fixed at INR4.43/kWh.
In this particular batch of projects, 100% of the VGF will be dispersed to the developer on the commissioning of the plant. Meanwhile, SECI also obtains a bank guarantee for 20% of the VGF amount.
Gujarat Industries Power (80MW), Orange (40MW) and Mahindra (40MW) had already been announced as winners from this tender.
DCR in Karnataka
SECI has also awarded Indian conglomerate Adani 40MW of solar capacity and awarded Karnataka Power Corporation 10MW in the state of Karnataka, under local content rules for solar equipment.
Adani won the Domestic Content Requirement (DCR) capacity with a VGF bid of INR13.089 million and Karnataka Power put in a bid for INR13.075 million.
The capacity is part of a wider 1GW auction for the state, for which the results of the open category have already been released.
The news comes just after Bridge to India revealed that Chinese module suppliers have taken a 75% market share in India. Domestic manufacturers are expected to keep just 10-12% of the market share with Adani's 1.2GW facility to bump this figure up once online.