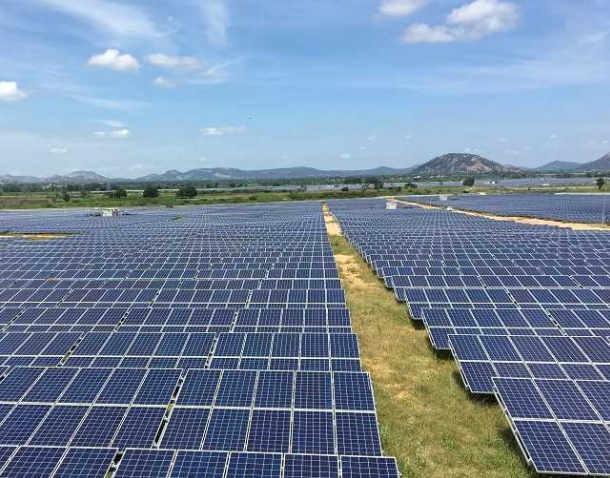 Solar Energy Corporation of India (SECI) has carried out a 1.2GW solar auction in which the four lowest bidders stayed with the same tariff as their opening bid level, ranging between 2.55-2.61 rupees per unit (US$3.6-3.7 cents).
Vinay Rustagi, managing director of consultancy firm Bridge to India, told PV Tech: "The really interesting thing is that there were only four bidders and there was no auction, they all seem to have won at their opening bid level. As we mentioned last week, the field of winning bidders continues to narrow down."
The winning bids were as follows:
| Bidder | Capacity (MW) | Tariff (INR/kWh) |
| --- | --- | --- |
| ReNew Power | 300 | 2.55 |
| Azure Power | 300 | 2.58 |
| Eden Renewable | 300 | 2.60 |
| SBSR Power (Softbank) | 300 (bid for 600) | 2.61 |
The capacities are to be connected to the Interstate Transmission system (ISTS).
Last August's 2GW ISTS-connected solar auction by state-run utility NTPC drew lowest bids of between 2.59-2.60 rupees, but for mainly higher capacities.
Last week, the industry also saw a 1GW solar auction completed in the state of Maharashtra with lowest tariffs (INR2.74-2.75/kWh) remaining competitive but the number of winning players further narrowing, as pointed out by Rustagi.
Gujarat Urja Vikas Nigam Limited (GUVNL) had also auctioned 500MW of grid-connected solar capacity with winning tariffs in the range of INR2.55-2.66/kWh.