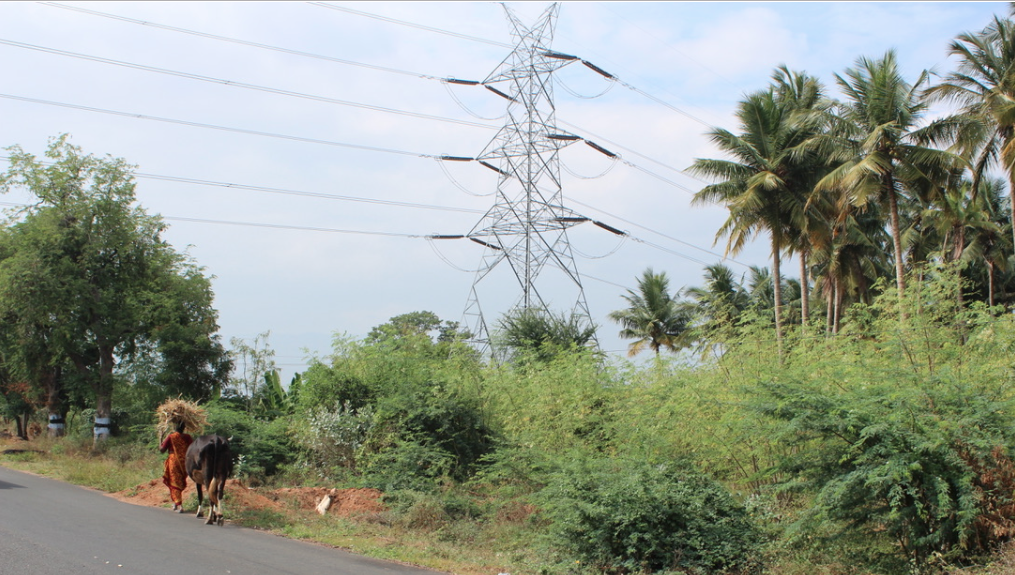 The Solar Energy Corporation of India (SECI) has tendered another 3GW of inter-state transmission system (ISTS)-connected solar projects to be set up anywhere in India, adding to the 2GW of similar projects tendered in January.
In the latest 3GW tender, the capacity to be auctioned will be split between 12 projects of 250MW each. Each individual bidder will be eligible for a minimum of one project (250MW) and a maximum of three projects (750MW).
With 5GW of ISTS projects now up for grabs across the country, one of the main challenges for project development will lie around grid-connection and transmission bottlenecks, according to Mudit Jain, a consultant at Bridge to India.
Jain told PV Tech that most projects are likely to be set up in the resource-rich states of Rajasthan and Madhya Pradesh.
Developers will have to find suitable project sites that are close to Central Transmission Utility (CTU) substations, which connect to the ISTS, with available capacity to evacuate more power. The other option is to approach Power Grid for extension of transmission infrastructure, which has a gestation period of 12-18 months.
Jain added: "Developers who have done the groundwork for finding a site where the existing CTU substation has spare transmission capacity will find it easier to compete in this bid. As the commissioning timeline is 15 months from the date of PPA signing, the developer will have to move very swiftly to complete the groundwork."
Who will buy the power?
The responsibility lies with SECI to tie up the power off-take with respective distribution companies (Discoms). The request for proposal (RfP) document issued stated: "Power procured by SECI from the above projects has been provisioned to be sold to the different buying utilities of India. The details of buying utilities shall be intimated at a later date."
Jain said that, with more such tenders, Discoms will have to face a decision on whether to focus on buying solar power from parks or solar farms built within their own state or buying solar power from other states via SECI. State Discoms with solar parks in their own regions are already mandated to procure a certain amount of power from those parks.
For the 3GW tender, bidders shall submit their bid by offering a single tariff for each project. SECI will sign 25-year power purchase agreements (PPAs) with the successful bidders and the project must be fully commissioned within 15 months of the effective date of the PPA.
The maximum tariff payable to the project developer is fixed at INR2.93/kWh (US$0.045) for 25 years. However, Jain said that the impending threats of safeguard and anti-dumping duties are posing a big challenge for developers with this ceiling tariff, given that they would cause project tariffs to increase if imposed.
Projects will be set up on a Build Own Operate (BOO) basis. Already commissioned projects cannot be considered under this RfS. However, projects under construction or projects not yet commissioned will be considered, if not already accepted under any other central or state schemes.
11GW floated
It's worth noting that there is now around 11GW of solar capacity in India that has been announced for tendering, for which bids have yet to be submitted. Moreover, this number does not even include the 860MW tender in Karnataka which has been stayed due to a technical hitch affecting one player's participation in the bid.
The newest tender also comes off the back of several media reports suggesting that between 2-3.5GW of solar tenders have been held up by the various uncertainties plaguing the industry already, which has seen a drop in interest from players in some instances. These uncertainties include a customs tax dispute and the on-going anti-dumping duty investigation.
A total of 5GW was due to be tendered this February as per the Ministry of New and Renewable Energy's (MNRE) major tendering announcement at the end of last year.