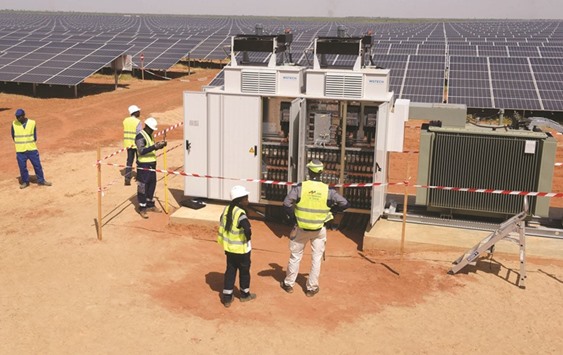 This weekend Senegal began construction on one of Sub-Saharan Africa's largest solar offerings with the 20MW Senergy 2 project in Bokhol.
The US$28 million project was developed by GreenWish Partners – a French renewable energy platform dedicated to exploits in Sub-Saharan Africa. Senergy 2 was also financially backed by the Senegalese state; with funding from the UK and Norway via their joint investment vehicle Green Africa Power, according to local reports.
The solar park will provide 160,000 people with clean electricity, and will be a booster in helping the country meet its goal for 20% renewables by the end of 2017 whilst entering into a "new, clean energy era," according to Sengalese president Macky Sall, who spoke at the opening ceremony for the park.
"Without energy there can be neither growth nor development. With the Bokhol facility, we can take a new step and Senegal enters wholeheartedly into a new, clean energy era," said Sall.
This new project comes as Senegal is keen to establish itself as a front-runner in renewables in West Africa, which lags behind other parts of the continent such as South Africa and Morocco, in terms of clean energy development.
Sengal recently made plans to install seven off-grid solar projects in collaboration with non-profit organisation Solar Village Project. The villages where the arrays were installed had no prior access to electricity. The systems are scheduled to be installed over a two-week period in early 2017.
A number of projects in South Africa exceed that of Senergy 2 with other countries also developing plans for large utility-scale solar projects including Kenya.
In April, PV Tech visited a 20MW site in Ghana, the largest in West Africa at the time.
This story previously claimed that Senergy 2 would be the largest PV plant in Sub-Saharan Africa.