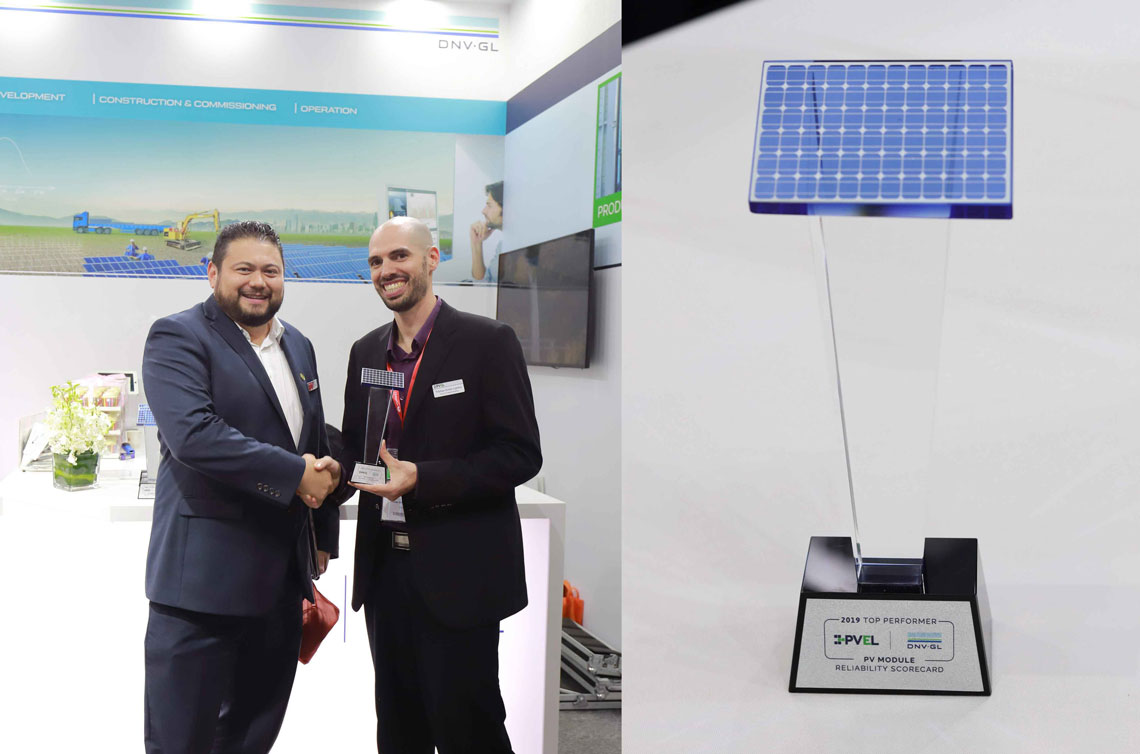 Major China-headquartered PV module manufacturer, Jiangsu Seraphim Solar System Co has received 'Top Performer' status in PVEL's (PV Evolution Labs) 2019 PV Module Reliability Scorecard for the PID (Potential Induced Degradation) test.
Seraphim's high-voltage (1500V) monocrystalline PERC (Passivated Emitter Rear Cell) module series SRP-xxx-6MB-HV (60-cell) and the SRP-xxx-6MA-HV (72-cell) were recognised at Top Performers in the PID test.
The PID issue emerged in the last ten years with the development of higher system voltages and ungrounded systems. It generally occurs when the internal PV electrical circuit is biased negatively in relation to ground, according to PVEL.
To test for PID, PVEL tests PV modules in an environmental chamber with the voltage bias equal to the maximum system voltage rating of the module (-1000 V or -1500V), which is applied under 85°C and 85% relative humidity for two cycles of 96 hours. The temperature, moisture, and voltage bias conditions allow PVEL to evaluate degradation related to increased leakage currents.
In the 2019 PV Module Reliability Scorecard, 19 PV manufacturers received Top Performer status for the PID test, compared to 20 in the previous year test. Seraphim has participated in the PV Module Reliability Scorecard in 2017 and 2019.
Polaris Li, President of Seraphim said, "We have always been adhered to strict quality control to maintain high reliability and performance of our solar modules. It is not the first time that Seraphim's trustworthy products have been awarded by professional third party testing body, and I believe this will not be the last time. We are happy to see our products gaining honors and credits worldwide, and we will continuously work hard to fulfill our commitments to our clients and investors."