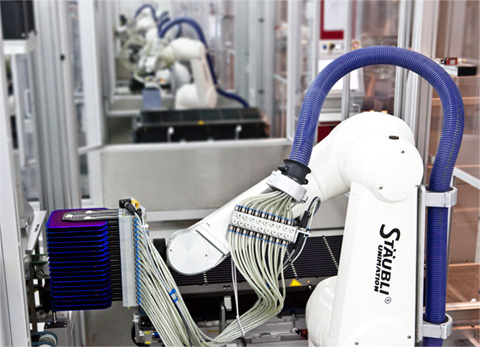 China-based manufacturer Seraphim Solar is to supply modules to the largest PV project in Ukraine, a 246MW solar plant being developed by Ukraine's largest energy group, DTEK.
CMEC is acting as EPC contractor and Seraphim is the sole module supplier for the PV system in Dnepropetrovsk, central Ukraine. Seraphim's 330W polycrystalline modules will be delivered to the project site before the end of August.
Polaris Li, president of Seraphim, said: "Seraphim is particularly proud to be the sole module supplier for this landmark project. It rewards years of hard work and demonstrates the global recognition of Seraphim's bankable manufacturing processes – including our reliable brand image. This 246MW solar power plant clearly demonstrates Ukraine's renewable energy ambitions."
Ukraine's government is targeting 11% renewables in its energy mix by 2020 and is investing EUR3 billion (US$3.4 billion) into solar development. Ukraine has long been one of Seraphim's most valued markets.
Last year, Seraphim shipped 1.2MW of modules to Izmail for another milestone in PV project history.
Oslo-headquartered clean energy firm Scatec Solar recently signed agreements to build two solar PV projects with a capacity of 33MW and 50MW in the Cherkassy region of Ukraine.