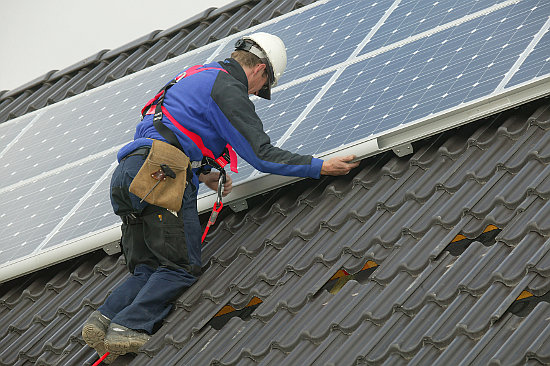 Struggling Japanese electronics giant, Sharp Corporation reported continued weakness in its Energy Solutions business unit that includes its solar segment with revenue down 42.2% in the first nine months of its financial year, compared to its previous year results.
Energy Solutions revenue in the third quarter financial year reached 34.5 billion yen (US$295.2 million), down 35.6% year-on-year. Revenue for the first nine months of financial year 2015 was US$969.4 million, down 42.2% year-on-year.
Operating income was negative 5 billion yen (negative US$42.8 million) in the financial third quarter, compared to a 1.3 billion operating income in the previous quarter.
Sharp guided full-year revenue for the Energy Solutions business unit of US$1.45 billion, compared to around US$2.3 billion in FY2014.
Possible sale and restructure
The company also announced that it would proceed with negotiations with Innovation Network Corporation of Japan (INCJ) and Hon Hai Precision Industry Co (Foxconn) on selection of a definitive business partner in relation to its LCD panel business.
Reports have also circulated that Sharp's solar business could be merged with Solar Frontier under a separate restructuring, though technological synergies between the two do not exist and cost savings questionable.
PV Tech was first to report that Sharp had dropped out of the top 10 PV module manufacturer rankings (PV module shipments) in 2015.
New PV module
Sharp has also announced that it has started selling multicrystalline and modules sourced from an undisclosed third party located in Germany with lacklustre performance of 250W to 260W and 15.8% overall module efficiencies.
Covering the latest technology and manufacturing developments, attend the inaugural PV CellTech technical conference being held in Kuala Lumpur, Malaysia between 16 – 17 March, 2016. More details here.