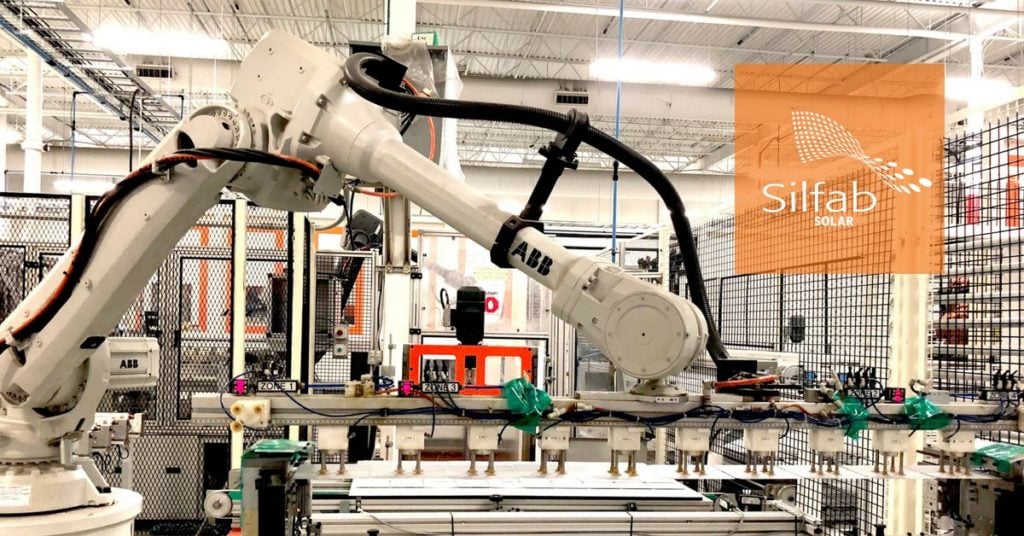 Canadian PV manufacturer Silfab has closed a US$125 million investment led by ARC Financial Corp to fund a 1GW solar cell manufacturing facility in the US.
The funding comes as part of ARC's Energy Fund 9 in partnership with co-investors Manulife financial corporation, Ontario Power Generation Inc. Pension Plan and others. It's the second investment round ARC has led with Silfab, with the first in September 2021 allowing the company to expand its operations.
The facility will be Silfab's third in the US, and will manufacture 1GW of cells as well as 1.2GW of module assembly. It's expected to be fully operational in 2024.
"Domestic production of solar cells represents a strategic effort to further manage our supply chain and to apply our technical prowess from the ground up for a comprehensive manufacturing process," said Paolo Maccario, Silfab's chief executive officer.
Domestic manufacturing is the order of the day for the US PV industry following the Inflation Reduction Act and anti-dumping and countervailing duty (AD/CVD) tariff investigation, which have created a double-pronged incentive for building out a domestic production base.
A number of announcements have been made recently, with a few companies spearheading a move beyond module assembly to establish an integrated supply chain. CubicPV spoke to PV Tech Premium about its plans for a 10GW wafer manufacturing facility in the US, and Korean manufacturer Qcells has begun a US$2.5 billion process to establish an integrated ingot-module production facility.
These facilities take time, however, and research from Wood Mackenzie early this year suggested that the US short-to-medium term demand will be too great for domestic capacity to fulfil. With Joe Biden's two-year tariff waiver expiring in 2024, time is of the essence to establish reliable supply chains within US borders.