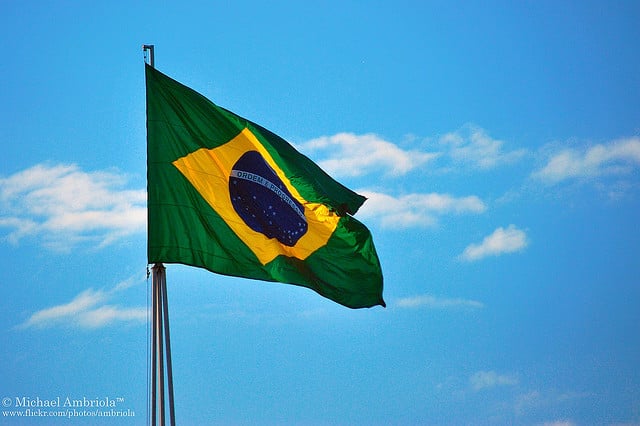 Spain-based firm Soltec Energías Renovables has begun manufacturing its SF utility tracker controllers in its plant located in Bahia, Brazil, and the firm has made some design changes for the Brazilian version of the controllers.
Jose Teruel, R&D Engineer at Soltec, told PV Tech that the firm expects to produce around 200MW of tracker controllers per year. The firm is now ramping up production and has already manufactured the first batch of controllers.
The plant, which was opened in September, uses the same tools and software machinery as Soltec uses in other locations, but it is still carrying out testing of the newly produced controllers.
Teruel confirmed that setting up the plant in Brazil is a consequence of the Brazilian Development Bank (BNDES) including local content requirements in its criteria for offering funding to PV developers. For example, to qualify for BNDES funding, from 2018 all junction boxes, inverters and support structures used in projects need to be sourced locally.
Teruel said: "We needed to have some parts of our trackers to be manufactured in Brazil so we decided to start with electronics."
Various members of Soltec's R&D department are at the plant and are helping with the next generation of trackers. Teruel said they have made some design changes for the Brazilian version of their product. The firm is offering trackers for system voltages of 1,500V and the trackers now hold 90 modules as opposed to the standard 60 modules.
The trackers also have a higher power motor to move the larger area of PV modules and moves faster than the prvious version. For example, in conditions of high wind speeds the tracker can move from its highest angle of around 60 degrees to its stall position at zero degrees in less than three minutes.
Soltec will now build a small pilot plant to demonstrate its product working in Brazil to potential customers.
Teruel added: "For Brazil we still don't have any closed contracts but […] we are giving many quotations to several developers and EPCs and there is a potential of between 400-900MW for the next three years."
Soltec, which has supplied single and dual axis solar trackers and microinverters for more than 350MW of PV projects globally, is already active across Latin America with offices in Mexico, Chile, Peru among other countries worldwide.
BNDES also recently raised US$100 million from three Japanese banks in order to invest in clean energy projects.