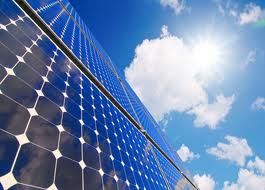 South Korea's Ministry of Trade, Industry and Energy has said it would consider filing a complaint with the World Trade Organization (WTO) if the US brings in solar import restrictions, according to Reuters.
A Section 201 case against steel imports in 2003 was ultimately thrown out by the WTO.
The notification comes the same week that the US International Trade Commission (ITC) recommended various different duties and quotas in the section 201 case. The suggestions will be passed to the White House with President Trump making the final ruling in the next two months.
Despite the recommended trade remedies being lower than what the two petitioners Suniva and SolarWorld had been vying for, they will still have a serious impact on foreign PV equipment suppliers.
The Korean ministry has now said it would consider a WTO complaint in response to such duties being brought in.
Korean firm Hanwha Q CELLS saw shipments to the US account for around 40% of its total shipments in the second quarter of 2017.