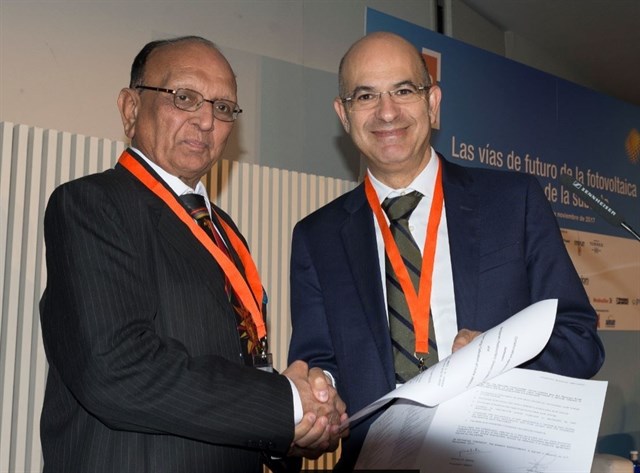 Spanish solar association UNEF has signed a cooperation agreement with the National Solar Energy Federation of India (NSEFI) to support each other in promoting solar energy and defending the interests of the sector in both countries.
The collaboration agreement includes cooperation in commercial missions as well as exchange of good practice and technical and regulatory information.
UNEF president Jorge Barredo said: "in India photovoltaics is cheaper than coal and it is one of the countries with the greatest potential in the development of solar energy, with the forecast of reaching 100GW in 2022."
UNEF is formed by more than 250 companies, entities and groups of the entire technology value chain in Spain, representing more than 85% of the activity of the sector. Headquartered in New Delhi, NSEFI also acts as a platform for stakeholders in the solar energy industry.