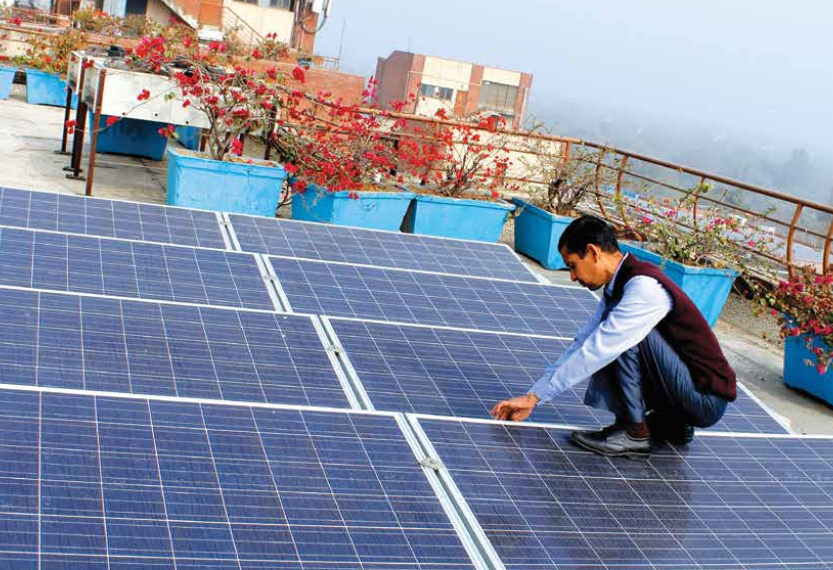 The State Bank of India (SBI) has signed agreements with the World Bank for a US$625 million facility specifically to support India's grid-connected rooftop solar programme.
An SBI release said this would help it finance rooftop solar PV projects at very competitive rates.
It also stated: "This, in turn, will catalyse the market and support the government to faster achieve its target to generate 40GW of electricity from widespread installation of rooftop solar PV panels."
The financing will help developers, aggregators and end-users, planning to set up PV projects mainly on commercial, industrial and institutional rooftops.
India's rooftop solar programme has been slow to progress compared to the booming utility-scale sector, accounting for just a small portion of the overall more than 7.5GW of Indian solar installed at present.
Last week, the Indian government announced the major financing commitment of US$1 billion in loans from the World Bank to help progress India's overall solar programme.
Jasmeet Khurana, associate director, consulting, Bridge to India, told PV Tech: "Indian solar market requires capital and in that context, this is a welcome step. Financing of rooftop solar projects and transmission for solar parks are the focus areas for this funding line. Both of these are crucial to the growth of the market and, therefore, the funding is well targeted."
This was in the World Bank's largest ever support for solar power in any country; propelling India into the top spot for World Bank clients. Between 2015 and 2016 alone, the Group lent around US$4.8 billion to India.