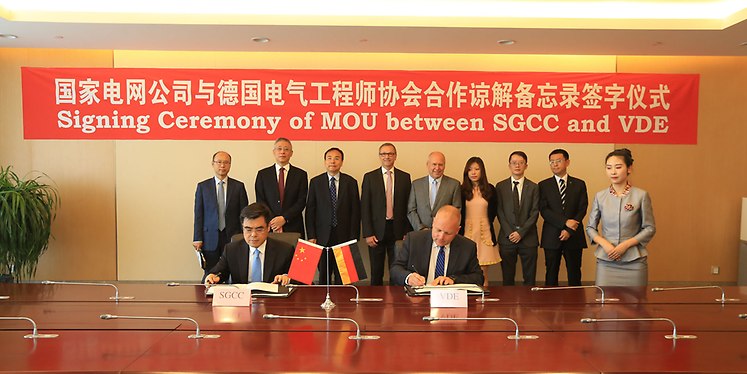 State-owned utility State Grid Corporation of China (SGCC), one of the world's largest employers, has signed a memorandum of understanding (MoU) with German technology association VDE for cooperation in a range of priority areas, kicking off with a focus on smart energy and smart mobility.
The overall aim is to expand German-Chinese cooperation in pioneering technologies, including renewables and storage integration.
Both organisations have experience and expertise in integration and standardization of renewable energies, grid codes, grid control and energy storage systems. Meanwhile, VDE can also offer advice on bankability and insurability of renewable energy and storage, as well as certification of energy storage systems and charging infrastructure.
Ansgar Hinz, CEO of CEO, said: "State Grid China has more than 120,000 experts in research and development. The VDE relies on comprehensive expert knowledge of over 30,000 well-known know-how carriers in science, standardization, testing and certification as well as application consulting back. We also maintain close relationships with more than 300 universities worldwide. Together, we are ideally complementing each other in many areas of digital future technologies."
Last summer, The International Renewable Energy Agency (IRENA) and SGCC announced that they were also collaborating on efforts towards the energy transition, including work on integrating high quantities of wind and solar power, interconnections and smart grids.