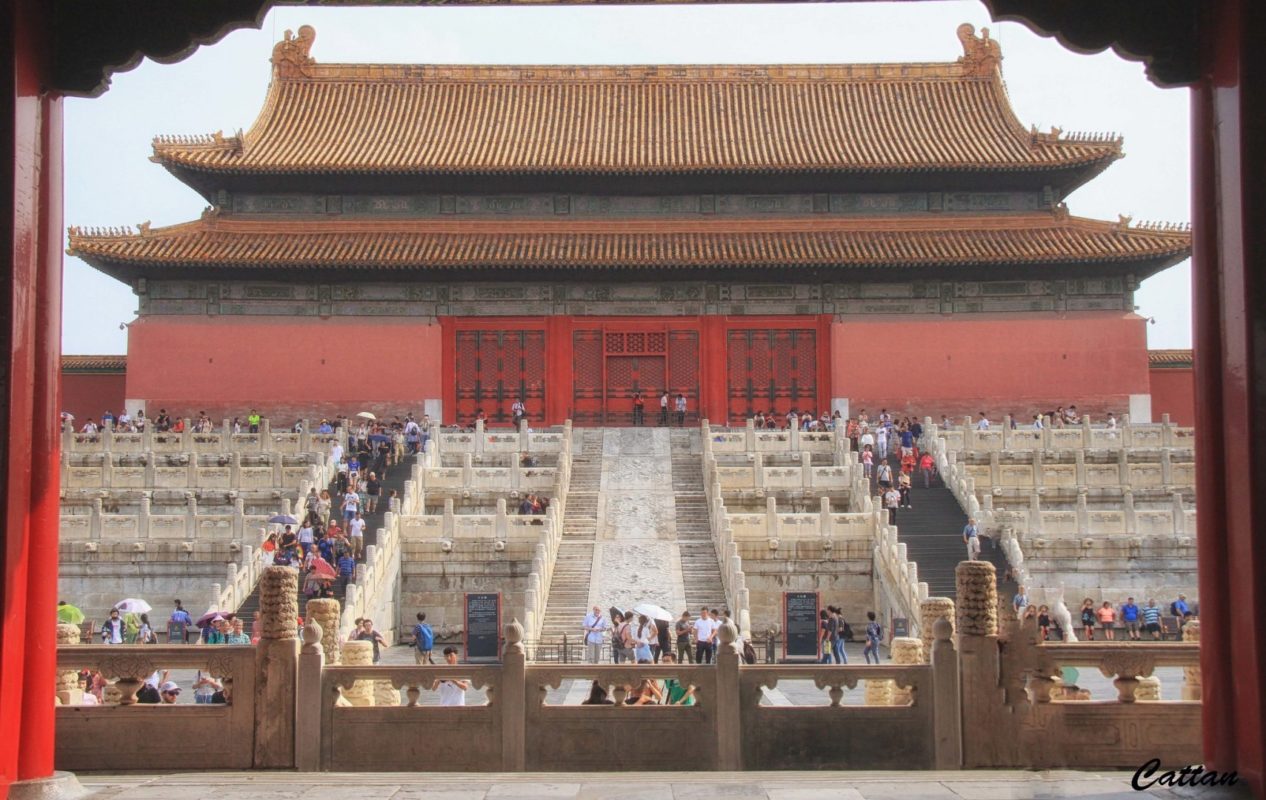 The world's largest greenhouse gas emitter could reach net-zero status by 2050 and deploy a terawatt-scale solar fleet without damaging economic growth in the process, a study has said.
China's currently high savings and investment rates would allow it to fully decarbonise by mid-century in a "technically and economically feasible" manner, according to new analysis by think tanks the Energy Transitions Commission (ETC) and the Rocky Mountain Institute.
The three-decade zero-carbon push could be accomplished, the report claimed, if the Asian superpower more than doubled power generation – to ensure the full electrification of road and rail transport – even as it curbs broader energy demand by about 27% via efficiency policies.
The power generation surge from today's 7,000TWh to 15,000TWh by 2050 would be chiefly met by solar (2,500GW) and wind (2,400GW), which would cover a joint 75% of national power needs. Reaching the PV capacity mark of 2.5TW would only require 1% of China's landmass, the study said.
The Rocky Mountain Institute and the ETC – the latter is backed by Shell, Schneider Electric, the European Climate Foundation and others – said net-zero success by 2050 will demand "forceful" policies on China's part, including a nation-wide carbon price system.
In addition, the report went on to say, the country should work to offset the intermittency of a 75% solar and wind share. Cost drops, likely to be "dramatic", could help China set up major portfolios for battery (510GW) and pumped hydro storage (142GW), the document claimed.
Subsidy-free shift beckons as roll-out falters
The calls on China to embrace the net-zero agenda come as the country, the world's top greenhouse gas emitter and second largest economy, witnesses a decline of quarterly GDP growth to 1992 levels after years of meteoric rises.
Momentum is also stalling on the solar front. Although China remains by some distance the largest PV market worldwide, deployment has tanked in recent quarters. Having achieved a major capacity jump in 2018 (130GW to 175GW), the country has only rolled out 16GW over Q1-Q3 2019.
The solar slowdown has emerged as the industry braces for a move to a subsidy-free market. The shift was expected to start in 2021 but according to a recent Reuters report, subsidies for large-scale PV projects could end as early as next year.
The prospect of losing government incentives comes as researchers claim such support might not be necessary anymore. In August, a study from Stockholm's KTH Royal Institute of Technology claimed C&I solar systems are already competitive without subsidies across 344 prefecture-level cities.
According to separate analysis, the subsidy-free shift could itself prompt a geographic repositioning for solar projects. Gansu, Xinjiang and other landlocked provinces could see a PV "resurgence" when subsidies taper thanks to high irradiation and land availability, Fitch Solutions said in August.
The domestic downstream slump is pushing Chinese upstream manufacturers, a global dominating force, to plays in Europe and America. During a recent visit to China, PV Tech quizzed inverter player Hoymiles and module makers Jinergy and GCL-SI over their global expansion plans.