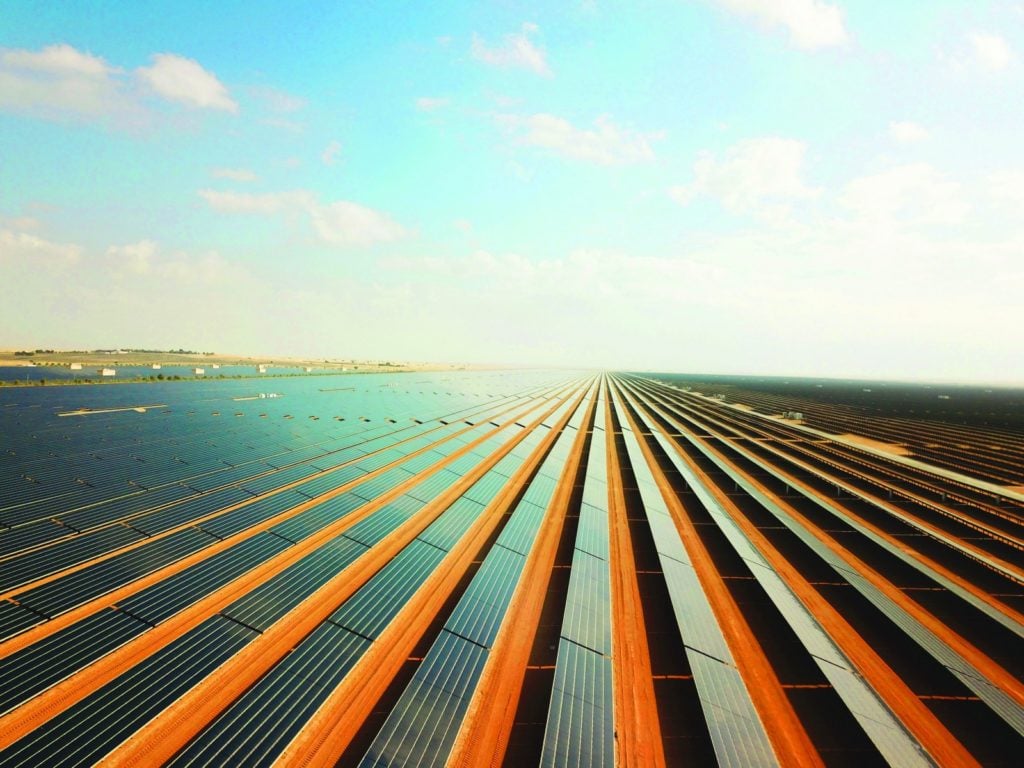 Sungrow has signed an agreement to supply 2.1GW worth of inverters to the Al Shuaibah PV project in Saudi Arabia, which will be the largest solar farm in the world once it reaches operations.
An inverter supply contract was signed for 2.1GW of Sungrow's 1+X Modular inverter solutions with China Energy International Group, the EPC contractor for the project.
Operations at the plant are expected to begin in 2025; ACWA Power and Public Investment Fund (PIF) subsidiary Badeel will build, own and operate the facility and the Saudi Power Procurement Company (SPPC) will offtake the electricity produced through a power purchase agreement (PPA).
"We appreciate the continued trust of China Energy International Group to deliver another remarkable project in Saudi Arabia," said James Wu, senior vice president of Sungrow. "We will make sure of its smooth delivery with reliable solutions and dedicated local service. As the Middle East and North African (MENA) region remains one of the most vibrant renewable energy markets, Sungrow will continue offering competitive products and services to contribute to the local energy transition."
Sungrow said that the 1+X modular inverter combines the advantages of both string and central inverter technologies and can withstand the sandy, dry, windy and hot conditions of the UAE. The product features a 1.1MW minimum for a single unit and can be expanded to a maximum of 8.8MW by grouping eight units together. The size can be chosen and altered by customers to fit their specific project needs.
The project will contribute to the Saudi government's National Renewable Energy Program (NREP) which aims to develop 70% of the country's renewables requirements through the PIF by 2030.
ACWA Power now has six Saudi PV projects either operational or in development. This week it signed another agreement with Badeel to develop a 4.5GW Saudi solar portfolio through three GW-scale projects.