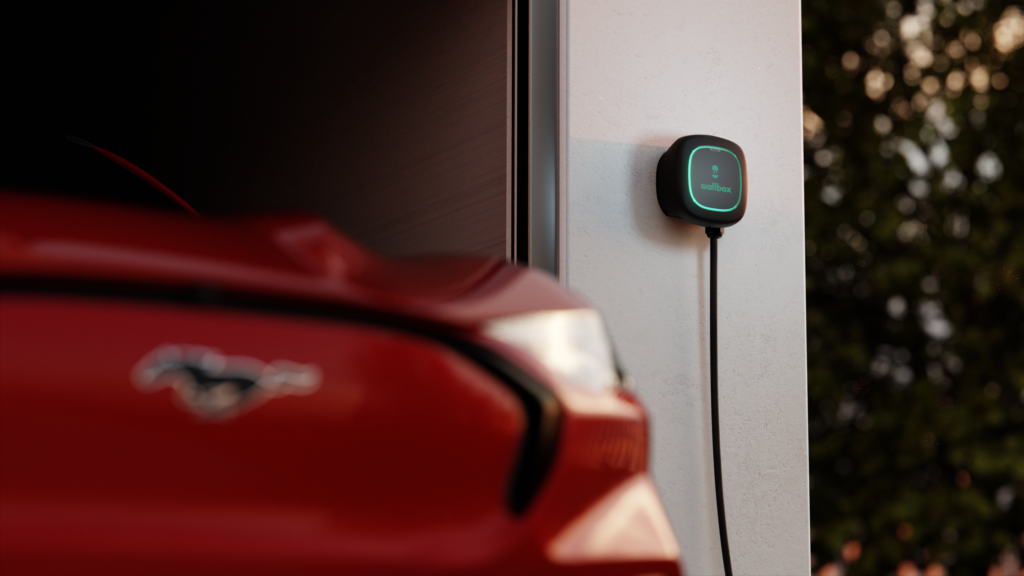 Having completed its shift to become a pure-play residential solar company with the recent sale of its commercial and industrial unit, SunPower is aiming to benefit from a heightened focus on combining rooftop PV, home storage and electric vehicle (EV) charging.
A strategic alliance announced last year with EV charging manufacturer Wallbox has enabled SunPower customers to install a home EV charger at the same time as a solar or storage system, allowing them to power their vehicles with rooftop PV while lowering bills and reducing strain on the grid.
"Customers who have EVs are very attractive to us," said Shawn Fitzgerald, vice president of corporate development at SunPower, adding that there are economies of scale from adding an EV charger when home solar is also being deployed.
Homeowners with EV chargers may also request a larger solar system. "Customers who have EVs, it increases your typical customer's consumption by 30% or more. So if you take that into a size of a solar system it adds about 3 – 4kW," Fitzgerald said.
"The other thing we wanted to do is start working with people who have an EV and maybe they don't know about solar, they don't know how much money they could save. And then finding those customers and turning them also into solar customers."
SunPower has acted as the preferred solar and storage provider for customers of Wallbox, which revealed this week that it will provide EV charging solutions to customers of European home solar installer Svea Solar.
That deal followed a string of similar collaborations, with microinverter supplier Enphase Energy acquiring EV charging provider ClipperCreek and Sunrun partnering with Ford as the installer of home charging systems for its F-150 Lightning truck. The companies said at the time that the F-150 Lightning can serve as a reliable backup energy source by dispatching power to the home during an outage event.
"I'd say the Ford F-150 deal with Sunrun is probably the first one where the manufacturer has agreed to do bidirectional charging," said Fitzgerald. "We're also interested in working on that, and in the next few years that's going to become much more common."
He said that while a typical home battery storage system has 10 – 20kWh of storage, a Tesla Model Y has about 70 – 80kWh and the Ford F-150 has 110kWh. "So the capability to provide grid services back just expands exponentially once you have vehicle-to-grid capability."
Publishing its Q1 results in May, SunPower said it is investing heavily to capture US homeowners' growing interest in solar.
The company has carried out late-stage discussions with First Solar to become an exclusive provider of a new residential module that would feature the manufacturer's thin-film technology atop a layer of crystalline silicon cells. The product could be available within two years.
"We are very excited about that product that we think it has a capability to be the new highest efficiency technology," said Fitzgerald, adding that there should be more announcements shortly.
Another product development has seen SunPower's SunVault battery storage system offer double the energy of previous iterations, with 26kWh and 52kWh configurations, to help homeowners keep appliances such as refrigerators and air conditioners running amid the threat of blackouts as extreme weather events put more pressure on the grid.
Having added 16,500 customers during Q1 2022, SunPower said in its result statement that demand for cheaper, more reliable energy is higher than ever, yet less than 5% of the 100 million home addressable market have adopted solar, presenting a "land-grab opportunity for solar providers". The company is due to publish its Q2 results on 2 August.