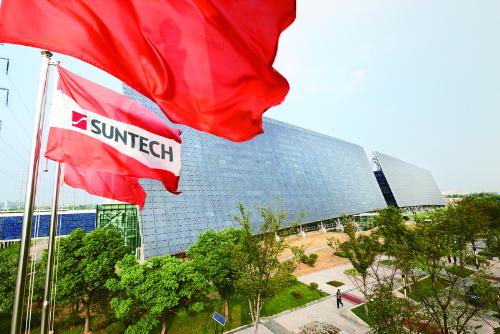 PV manufacturer Wuxi Suntech has established a new sales and service hub in Europe since withdrawing from the EU Minimum Import Price (MIP) agreement in October, 2016.
Suntech's main European operations will based in Germany and will include local warehouses and logistics services to provide better customer support, according to the company.
Shuangquan He, Executive President of Wuxi Suntech, said, "Suntech, as one of the earliest China's PV module manufacturers entering the European market, has an extensive reputation. What's more, to further develop in Europe and provide more flexible service for customers, Suntech has formally applied to withdraw from MIP in August 2016. The EU formally accepted Suntech's withdrawal from MIP in October 2016. Suntech provides high-quality products for our European customers based on the local market price level in its overseas production bases."
Currently, Wuxi Suntech's manufacturing operations are located in Wuxi, China, while its parent company, diversified renewables firm Shunfeng International Clean Energy (SFCE) has cell and module manufacturing operations in the US, due to its acquisition of Suniva.
Suniva has recently completed a manufacturing expansion to around 430MW.
Suntech also noted that it would be strengthening its cooperation with local PV module recycling organizations, and comply with the WEEE recycling rules for a full life-cycle customer service in Europe.