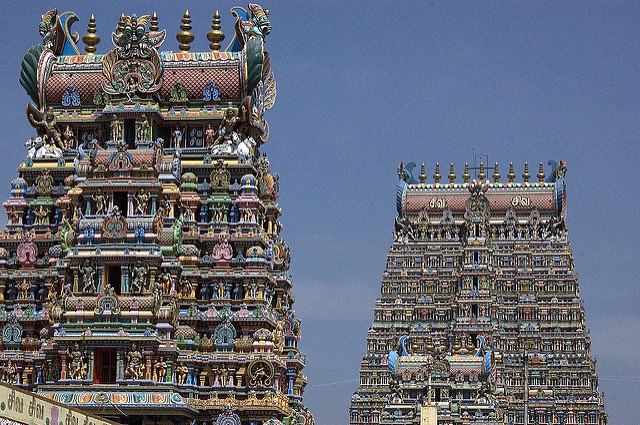 Tamil Nadu's distribution company (Discom) awarded 1.5GW of solar to 18 companies in June, but it has now signed PPAs with just 16 of the companies, all of whom have agreed to lower their original tariff to the lowest bid in the auction.
Tamil Nadu Generation and Distribution Corporation (TANGEDCO) published a list of the original winners including 100MW to Raasi Green Earth Energy at INR3.47/kWh (US$0.053), as well as a massive 449MW to state-run firm NLC at INR3.97/kWh.
However, the Discom also published a second list of these projects whose PPAs had been signed "after negotiation and price matching". Listing just 16 of the original winners – leaving out SRL Green and Clean Power and Clean Power Solar who both bid at INR3.90/kWh and refused to reduce prices – the project tariffs have now all been brought down to Raasi's level of INR3.47/kWh. The lists can be found here.
It had been known that TANGEDCO was seeking to bring down the tariffs since July, with some agreement form the players, but until now PPAs had not been signed. Solitaire and Rays Power also had the sizes of their original capacities brought down while NLC's capacity has gone up to 709MW.
PPA renegotiation is a hot topic in the industry at present. There have also been reports of states including Uttar Pradesh and Jharkhand managing to renegotiate solar tariffs. The sector believes such actions will scare away investors and PV Tech understands that the central government – even at the highest level – is extremely angry about solar PPA renegotiations happening at state level.
Ministry of New and Renewable Energy (MNRE) secretary Anand Kumar recently commented at REI Expo near Delhi: "Several states in India are contemplating renegotiating their power purchase agreements, but we in the ministry [believe] that once a contract agreement has been made the contractual obligations must be honoured."
Renegotiations are partly driven by the record low tariffs seen in other states such as in Rewa at Madhya Pradesh and Bhadla in Rajasthan earlier this year, with the lowest level of 2.44 rupees per unit from Acme Solar in Bhadla.