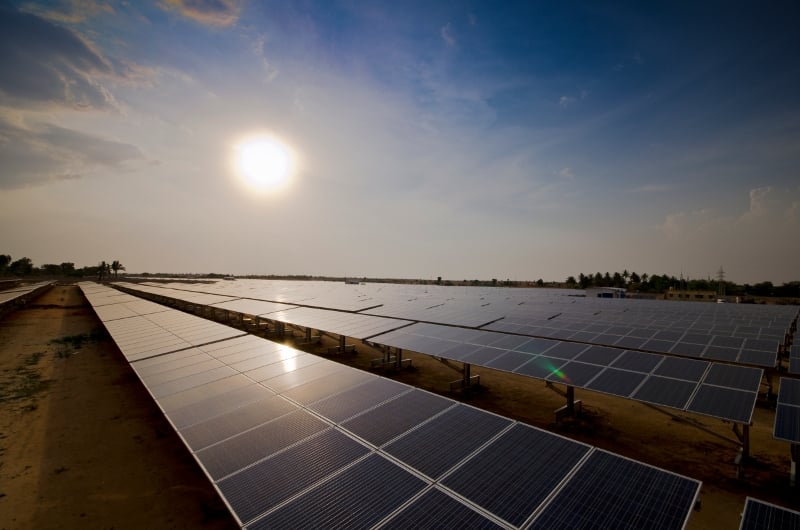 Tata Power Renewable Energy Limited (TPREL), a subsidiary of Indian energy giant Tata Power, has received a Letter of Award from a utility in the Indian state of Gujarat for a 50MW PV project in Dholera Solar Park.
TPREL is already developing 250MW of solar capacity at Dholera, a mammoth 5GW solar park that was approved in spring 2018.
The energy produced will be supplied to the utility Gujarat Urja Vikas Nigam Limited (GUVNL) under a 25-year power purchase agreement (PPA). The project was won in an auction held in June 2019 and is due to be commissioned within 15 months from the date of execution of the PPA.
Praveer Sinha, CEO & MD, Tata Power, said: "We are proud to announce that we have been awarded 50MW solar project in Gujarat, and are thankful to the Government of Gujarat and the officials at GUVNL for this opportunity. With this award the cumulative capacity under development in Gujarat would be 400MW. We are delighted to contribute towards the realisation of our country's commitment towards clean and green energy through solar power generation."
"We are pleased with our second win which will make us largest developer in Dholera Solar Park, we continue to demonstrate our strong commitment towards renewable energy as well as project development, engineering and execution capabilities," said Ashish Khanna, president-Renewables, Tata Power.