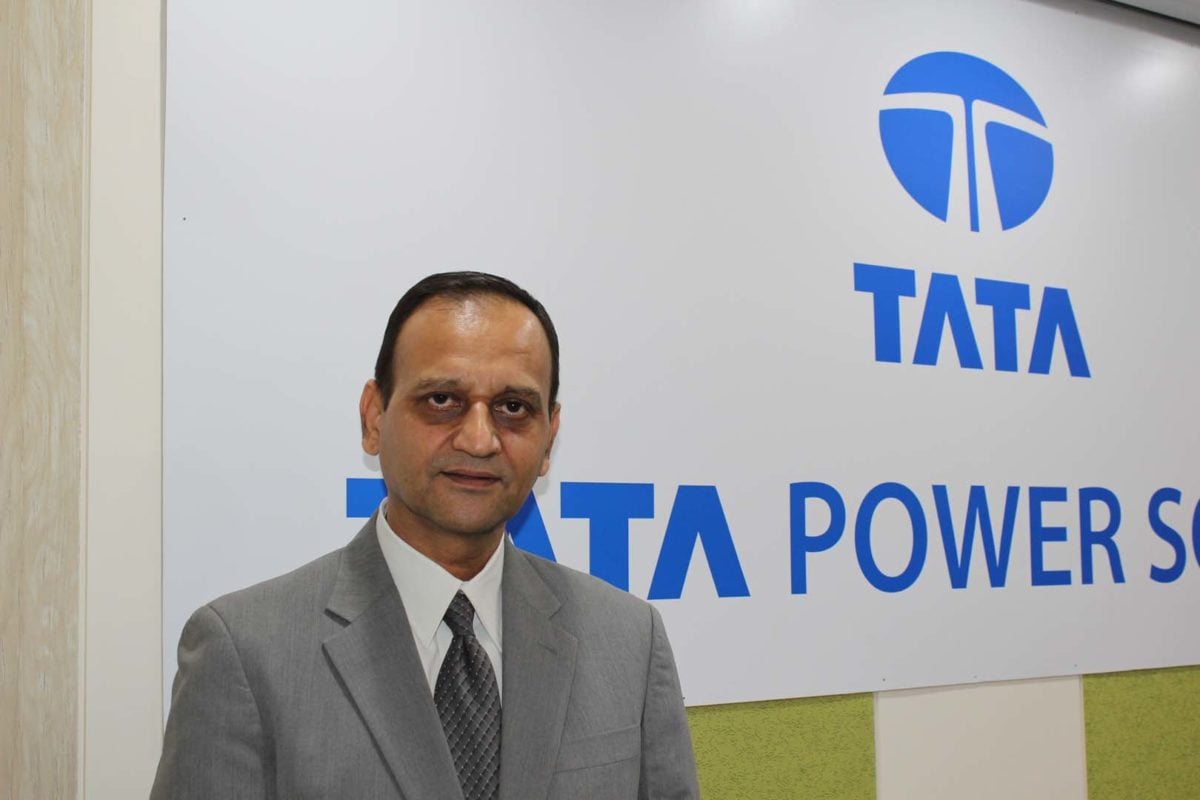 Integrated PV firm Tata Power Solar has doubled its module manufacturing capacity and raised its cell capacity by 65% at its plant in Bangalore, southern India.
The firm has also modernised and fully automated the whole facility, while claiming to have reached full capacity in record time and ahead of global benchmarks.
Tata's second expansion in three years, made to keep up with increasing demand, brings the facility from 200MW to 400MW in modules and 180MW to 300MW in cells.
At the firm's Delhi offices in January, Ashish Khanna, executive director and CEO, Tata Power Solar, told PV Tech: "This industry requires continuous investment in technologies, unlike many other industries. If you look at automobiles then [investments] are incremental, but solar is one where, if you are in the manufacturing area, you have to continuously invest in technologies. Otherwise you are not at the helm of the technologies or the product will die its own death."
He said that orders tend to come for more than 100MW at a time in the current market, hence the need to expand and automate – adding that automation also helps to improve quality.
Khanna also said that two factors have particularly helped Tata in the past. Firstly, its export market has been "well appreciated", having last year exported 50-60MW of modules to mature markets such as the UK. Secondly, the Domestic Content Requirement (DCR), which mandates developers to source locally-made equipment for certain PV projects has driven demand.
However, the World Trade Organisation (WTO) recently ruled against the DCR in the US's trade dispute with India.
Khanna said: "DCR is a setback, no doubt about it, but there are other options that if government actually agrees to and takes a call on, it is very easy. In the current scenario, if it goes off in the absence of any other opportunity, it is a setback."
Since then power minister Piyush Goyal has said the previously-touted incentives package for domestic firms will not be moving forward for the foreseeable future.
In February, Tata Power Solar became the first Indian manufacturer to achieve the 1GW milestone in terms of PV module shipments worldwide. It has shipped to more than 30 countries with 60% taking place in the last five years.
Referring to the latest expansion in a company release on Wednesday, Khanna also said: "This also validates our capability to manufacture solar panels and cells, comparable to the best in the world, and confidence of guaranteeing these products for 25 years of high quality performance. Our pragmatic approach of continuous investment in technology has helped us stay relevant and sustain our leadership position in India for over 27 years."
Anil Sardana, chairman, Tata Power Solar, added: "We are happy to see our team responding to Government of India's call of 'Make in India'. A robust domestic, qualitative manufacturing base is the backbone of any nation and is a strong foundation for long-term viability of sector. The gradual turnaround of the company and its expansion in capacity has been a hall mark achievement of Team Tata Power, when other sector players are still facing challenges of sustained economics."
Khanna discussed price sensitivity in the Indian market and the solar park model in an interview with PV Tech published last month.