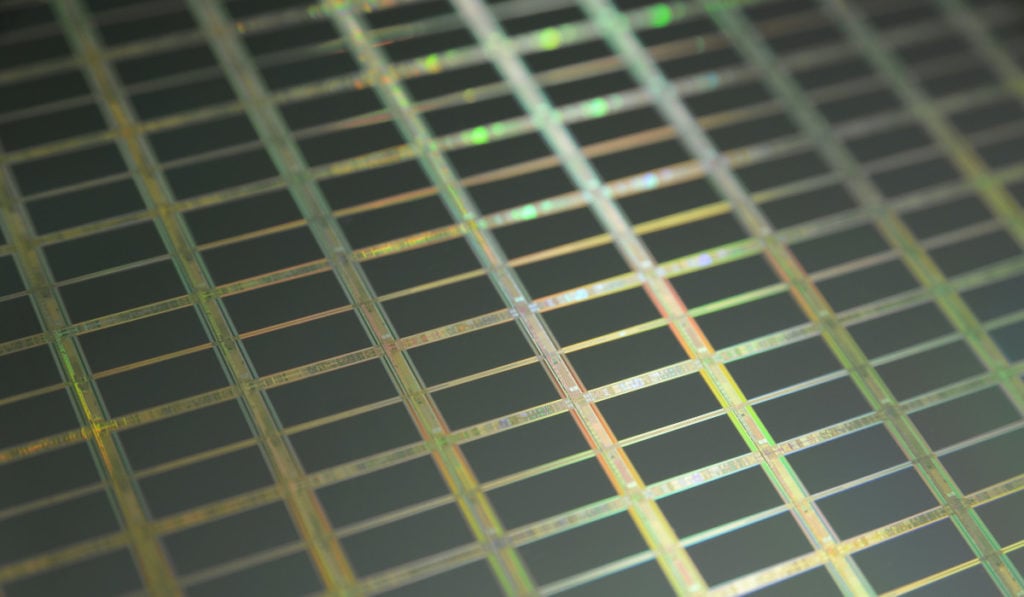 Solar PV silicon wafer manufacturer TCL Zhonghuan has planned to reach a total mono wafer annual capacity of 180GW by the end of 2023.
The Chinese company finished 2022 by increasing its annual capacity to 140GW, representing a year-on-year growth of 59%. Its sales registered a 31% increase compared to the previous year, with overseas markets accounting for 60% of total sales.
In its annual financial results, the company predicted that with the release of its Ningxia Phase VI wafer plant, it will exceed an annual capacity of 180GW by the end of 2023.
On 28 March the company released its annual results and achieved a revenue of RMB67.01 billion (US$9.75 billion) in 2022, a year-on-year increase of 63.02%, and net profit attributed to the parent company was RMB6.819 billion, a year-on-year increase of 69.21%. The operating revenue was higher than the total for 2020 and 2021.
Net profit attributable to the parent company also set an industry record by easily exceeding the total of 2018-2021.
At the same time, TCL Zhonghuan's assets exceeded RMB100 billion for the first time, reaching RMB109.133 billion, a year-on-year growth of 39.95%.
TCL Zhonghuan said that it continued to conduct technological innovations and industrial 4.0 manufacturing mode transformations to enhance endogenous competitiveness and move through industry cycles.
In 2022, the company ensured its profitability and competitiveness in sustainable development despite big fluctuations in the new energy and PV supply chain.
According to the report, TCL Zhonghuan's 2022 revenue mainly came from its PV business and other silicon material business. Of these, the PV business revenue reached RMB62.36 billion, accounting for 93.06% of the total.
By product category, TCL Zhonghuan produced 10.84 billion pieces of silicon wafers last year, a year-on-year growth of 31.51%, with a sales volume of 10.65 billion pieces (about 68GW) of wafers, a year-on-year growth of 29.64%.
Wafers remain the largest revenue source for the company, contributing about 76% of the total at RMB50.9 billion.
On the other hand, the module revenue reached RMB10.84 billion, up 77.2% year-on-year and a proportional increase of 16.18%.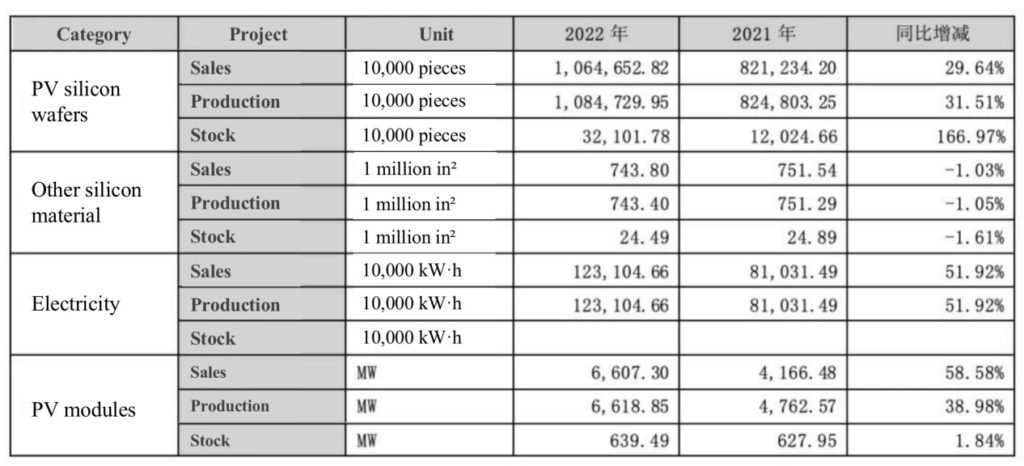 In the wafer sector, the company's annual 25GW highly-efficient ultra-thin mono wafer smart facility project ("DW Phase III") in Tianjin and annual 30GW high-purity ultra-thin mono silicon material smart factory project ("DW Phase IV") in Yixing were put into operation.
This year the company initiated the construction of the Ningxia Yinchuan plant with 35GW of annual capacity of high-purity ultra-thin mono wafer and a supporting smart plant project ("DW Phase V"), which will accelerate the production capacity of its advanced G12 (210mm) wafer.
TCL Zhonghuan said it will protect the scale advantage of strategic products and maintain a leading market share. It will continue to coordinate the upstream and downstream of the industrial chain, ensure the stable supply of raw materials, accelerate mass production and scale application of G12 and G12+ products, and expand the G12 ecosystem.
In addition, TCL Zhonghuan also disclosed in the annual report that since n-type silicon wafers will be the next generation highly-efficient product, it will involve itself in the design-in process of customer products and techniques based on years of silicon material and n-type technological reserve so as to maintain strong product competitiveness and synergistic effect. The company has owned the largest n-type wafer export market share for many years.
In 2023, large-size and ultra-thin wafer technology will further develop as products rapidly evolve from p-type to n-type.
At present, TCL Zhonghuan has formed a unique leading edge in large-size, ultra-thin and n-type silicon wafers through technological innovation, technical advancement and industrial 4.0 manufacturing transformation. With increasing market demand for 210mm wafers as well as related downstream products and growing n-type market share, TCL's competitiveness will be further highlighted.
As for the industry focus – price, despite a recent shortage of high-purity quartz sand and its soaring price, TCL Zhonghuan's latest wafer price quotation remained stable, without any significant fluctuations.
Mainstream n-type wafers were switched from 140μm/130μm to 130μm/110μm, a move to accelerate the fine line layout.
Promotion of fine line layout, price strategy and more advanced n-type production capacity reflect TCL Zhonghuan's aspiration to strengthen competitiveness in bidding power, build higher entry barriers for wafers and seize technology dividends at a faster pace, thus maintaining the top position in comprehensive strength on a global stage.