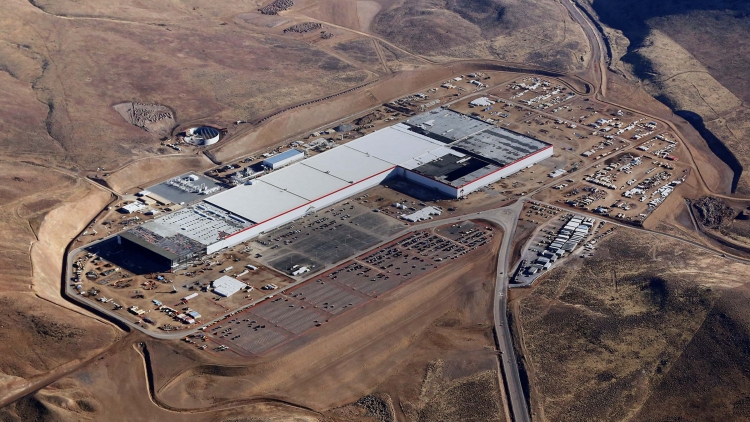 Tesla and Panasonic's Gigafactory in the Nevada desert has now started making high performance cylindrical battery cells of the type used in its stationary storage and forthcoming Model 3.
The factory – which will have the largest footprint of any building anywhere when completed – began producing the cells yesterday. It had already been producing battery packs for Tesla's Powerwall 2 residential storage and Powerpack 3 commercial and industrial scale storage solutions, but has now also added the capability to mass produce the so-called 2170 cells, which go in the battery packs and which it has been making in a "qualification" phase since December.
See the full story at PV Tech's sister site Energy-Storage.News.