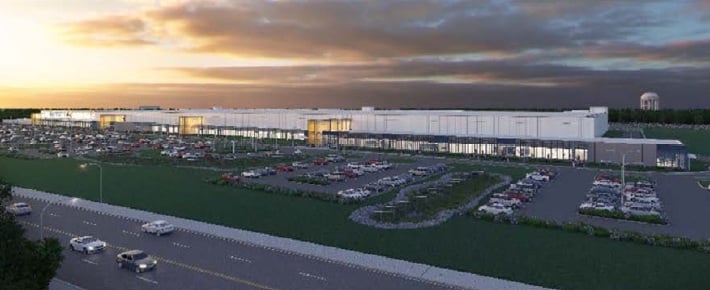 Tesla continues to shift away from using third party mainstream solar PV panel suppliers as it ramps Gigafactory 2 in in Buffalo, New York state.
According to the most recent data compiled by ROTH Capital from the California Distributed Generation Statistics (CDGS) and associated contributors, Tesla successfully ramped its own branded residential solar rooftop deployments in California to 68% of total installs in the month of July, 2018, a new record high, helped by residential applications up 17% in the second quarter of 2018, compared to the previous quarter.
PV Tech had previously detailed the rapid shift taking place amongst Tesla's solar panel suppliers, notably the shift to using panels produced by partner Panasonic using its high-efficiency N-type mono HIT (Heterojunction with an intrinsic layer) cell technology at Gigafactory 2.
As noted in the chart below, Tesla branded panels accounted for a declining percentage of installations in California from May through June, which was potentially due to manufacturing equipment upgrades at Gigafactory 2.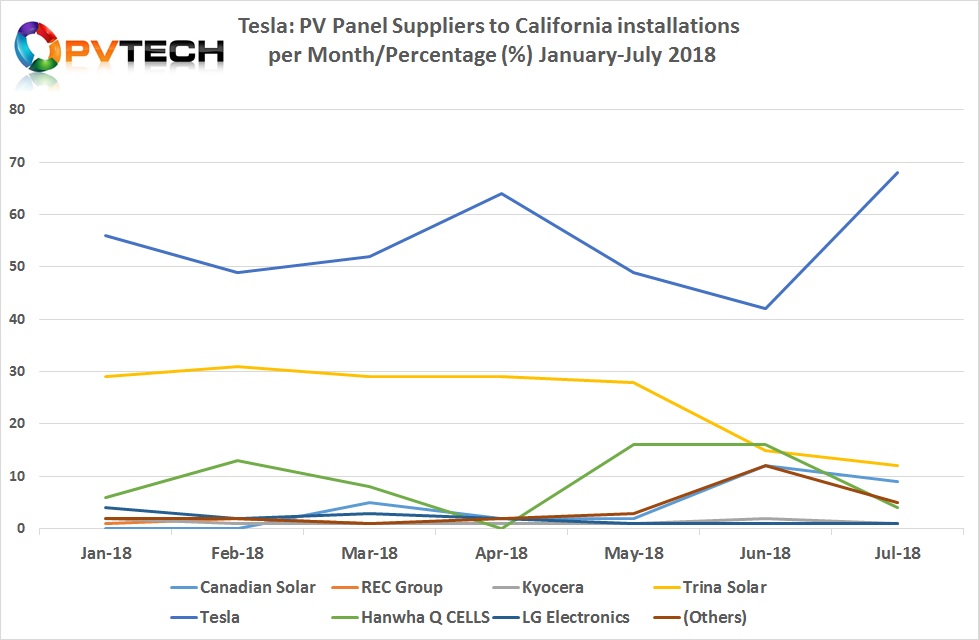 However, supply significantly jumped in July, which meant a decrease in supplier from third party suppliers such as Trina Solar, Hanwha Q CELLS and a suite of 'other' suppliers.

Tesla's branded panels accounted for around 53% of percentage total in the first seven months of 2018, compared to a total of 18% through 2017.
Tesla recently reported total third quarter 2018 solar installations of 93MW, 11% higher than the previous quarter (84MW), which are the best installation figures since the fourth quarter of 2017, yet lower (107MW) than the prior year period.
Note: The California Distributed Generation Statistics publishes all IOU solar PV net energy metering (NEM) interconnection data from the three large California Investor Owned Utilities (IOUs) which include Pacific Gas & Electric Company (PG&E), Southern California Edison Company (SCE), and San Diego Gas & Electric Company (SDG&E).
California Distributed Generation Statistics also publishes all IOU data from the California Solar Initiative incentive program and other publicly available incentive program data sets.