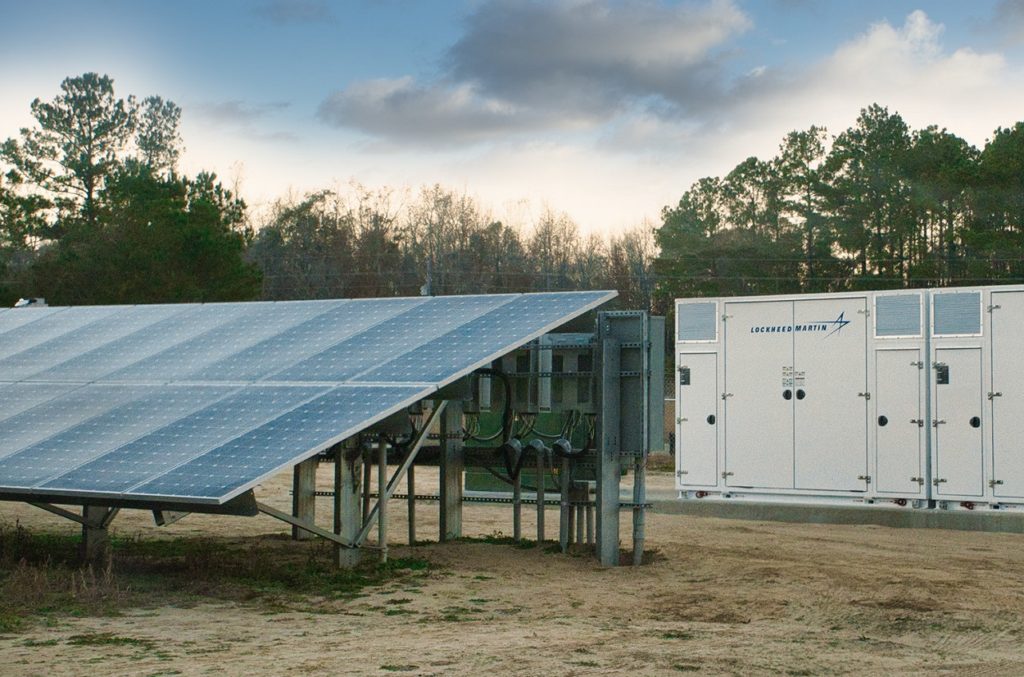 For a long time AC-coupled solar-plus-storage was the preferred choice for developers to pair both technologies in hybrid resources projects, but DC and fixed DC-coupled have been on the rise and are offering more benefits than their AC counterpart.
As more and more solar-plus-storage projects are announced, ways to improve the combination of both technologies are in itself getting more important in order to save as much money and lower the levelised cost of energy (LCOE) of a project as much as possible.
Which is coincidentally one of the main advantages of using DC-coupling or fixed DC-coupling, as less equipment is required for the whole architecture and reduces the cost of the whole installation, while at the same time is one of the disadvantages of using an AC-coupled architecture, says Levent Gun, CEO at power optimiser provider Ampt.
"You do need a battery converter even though you're getting rid of an inverter, but a battery converter generally is a simpler device than a full inverter. Because you're not converting to AC, you don't need another transformer and you don't need another connection point," adds Gun.
Cost is not the only advantage to opt for fixed DC or DC-coupled over AC-coupled solar-plus-storage, as it also relates to performance benefits, due to AC-coupling requiring two sets of inverters and transformers, while DC-coupled or fixed DC-coupled the process is done with a single one.
"PV systems are built at a DC/AC ratio that's greater than one, with storage significantly greater than more than one. Now when you look at the solar curve, there will be periods of time during solar noon hours, where you will have excess PV generation that you cannot really send to the batteries because the inverter would clip that off. There is a significant inefficiency of doing AC-coupling versus DC," says Gun.
As Gun praised the advantages of fixed DC-coupled for solar-plus-storage projects as the best choice in comparison with AC-coupled, that advantage is not anything new and yet seemed to still lag in terms of adoption industry-wise, and not just in the US, as shown by sister site Energy-storage.news in 2019.
This is one of the reasons why at Ampt solar-plus-storage projects automatically mean fixed-DC, and Gun does not expect the trend of fixed DC-coupled becoming a standard for the industry to be exclusive to the US but will also increase in other markets such as Europe or Latin America.
Among them was Chile's 'largest' solar-plus-storage project at the time last year, where the company delivered 240MW of string optimisers.
And as the name implies, fixed-DC will remove the complex process of trying to predict the variability factor of the voltage of both the battery system and the PV field as they will vary in time and can get trickier when the voltage cross or are closer to each other, says Gun.
"The fundamental value proposition for Ampt, regardless of whether there's storage or not, is to remove the voltage variability from the PV field, because PV systems are designed for the worst conditions. It's like designing highways for the rush hour. And then you don't take advantage of the times when it is not rush hour."
If the advantages are already present when there is only a PV field, when coupled with a storage system would allow to easily implement more than one battery converter down the line when thinking of augmenting the project or even introducing newer technologies such as electrolysers or EV chargers into the bus, adds Gun.
"The barrier for DC-coupling has been the complexity, so we're removing that complexity. And now it becomes as simple as building an AC-coupled system in terms of battery management, charging, and discharging perspective. And it becomes very scalable."
Levent Gun will be presenting a panel about the three different architectures for solar-plus-storage at PV Tech publisher Solar Media's Large Scale Solar Europe event in Lisbon, Portugal. The event will take place on 21-22 March 2023 and will explore the future solar markets of Portugal, Spain and Italy as well as panels around securing faster grid connection and solar-wind hybrid projects among others. More information, including how to attend, can be read here.