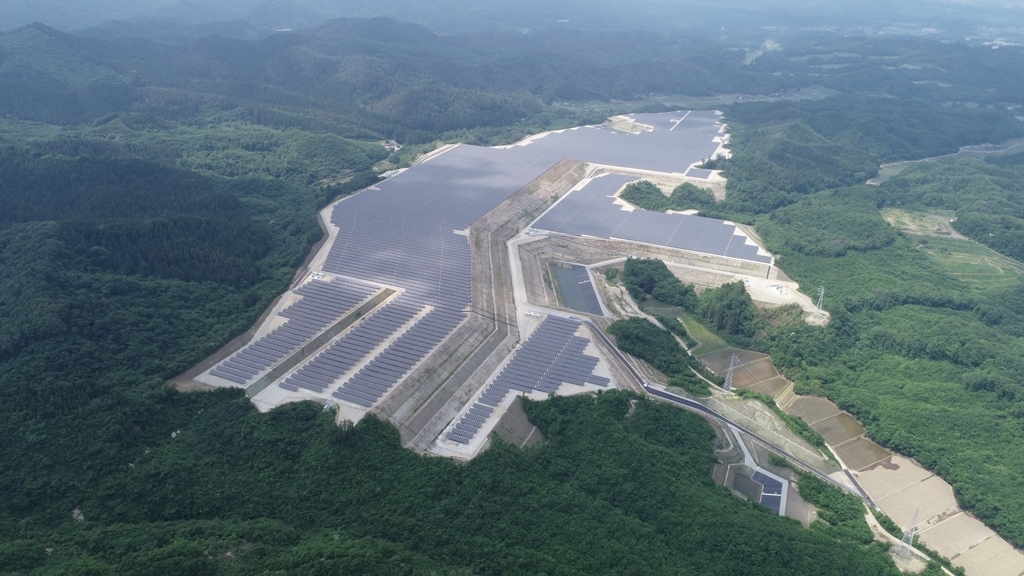 Partly to serve a major new industrial park, Japanese utility and grid operator Tohoku Electric Power will buy the power generation from a newly completed 28MW solar farm in Miyagi Prefecture, Japan, Kyocera Corporation has announced.
Kyocera TCL Solar, a joint venture (JV) between the Kyocera technology group headquartered in and named after Japan's historic former capital city, Kyoto, and Tokyo Century Corporation, a "non-banking financial services" company with operations in 37 countries, has completed construction of the solar farm in Taiwa, Miyagi Prefecture. Close to Sendai City, the site is also near to an industrial park which is fuelling "urbanisation and population growth" in the area, Kyocera said.
It utilises 92,070 Kyocera 270-watt modules. and 11,880 Kyocera 280-watt PV modules – 103,950 in total – to generate around 33,000MWh of electricity annually. Tokyo Century Corporation owns 81% of the project, with Kyocera Corporation holding the remaining 19%.
Following the start of operation on 21 June, it is the 67th project undertaken by Kyocera TCL Solar since it was founded in 2012, including a 13.7MW floating solar installation inaugurated in late March and a just-completed project on the undulating terrain of an abandoned golf course.
Meanwhile, although Kyocera itself included a US$459 million impairment charge on long-term polysilicon supply contracts as part of a 2018 full-year operating loss of US$482 million while also downsizing its US solar business, the company appears to remain prolific in Japan, having recently been named among the development partners for a 480MW plant in Nagasaki.