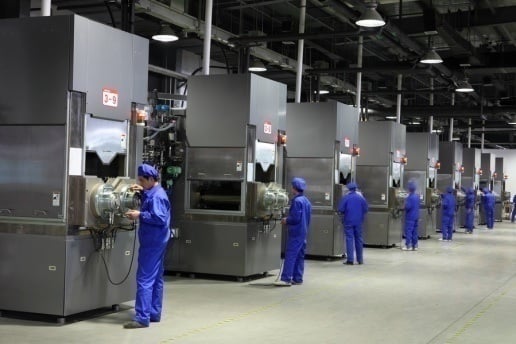 China-based integrated polysilicon and merchant PV manufacturer Tongwei Group has signed a major 55,000MT polysilicon supply deal with leading integrated high-efficiency monocrystalline module manufacturer and 'Silicon Module Super League' (SMSL) member LONGi Green Energy Technology.
Tongwei said that the supply deal was for 2 years and six months, beginning in May 2018, through to December 2020 with the supply of 4,000MT in 2018, followed by 21,000MT in 2019 and 30,000MT in 2020.
Tongwei had expanded its high-purity polysilicon production by 5,000MT in 2017, bringing nameplate capacity to 20,000MT. However, the company is currently expanding polysilicon production with the building of two 50,000MT polysilicon plants in Leshan and Baotou, in China.
As the new facilities are built and ramped, Tongwei is expected to have a polysilicon nameplate capacity of 120,000MT from some of the most advanced facilities producing the lowest cost, highest purity polysilicon to meet customer demand for P-type monocrystalline wafers.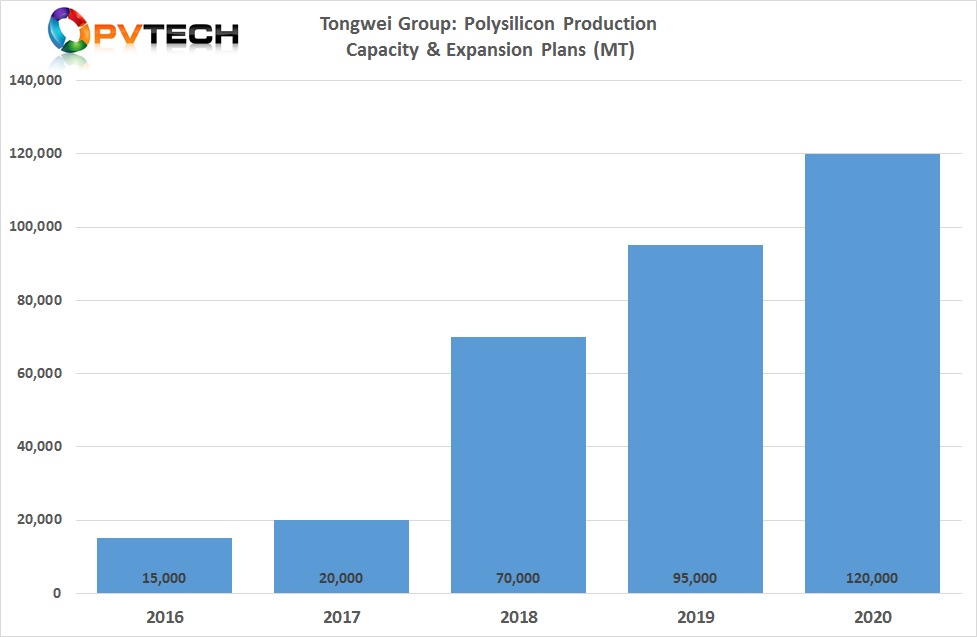 A key driver of that demand is LONGi, which previously announced in early 2018 that it planned to increase mono ingot and wafer production to 45GW in 2020.
LONGi had achieved 15GW of monocrystalline wafer nameplate capacity at the end of 2017, up 2GW from previous plans, due to an accelerated production ramp to meet demand.
The company is expected to take nameplate ingot and wafer capacity to 28GW by the end of 2018 and 36GW by the end of 2019, reaching its stated goal of 45GW by the end of 2020.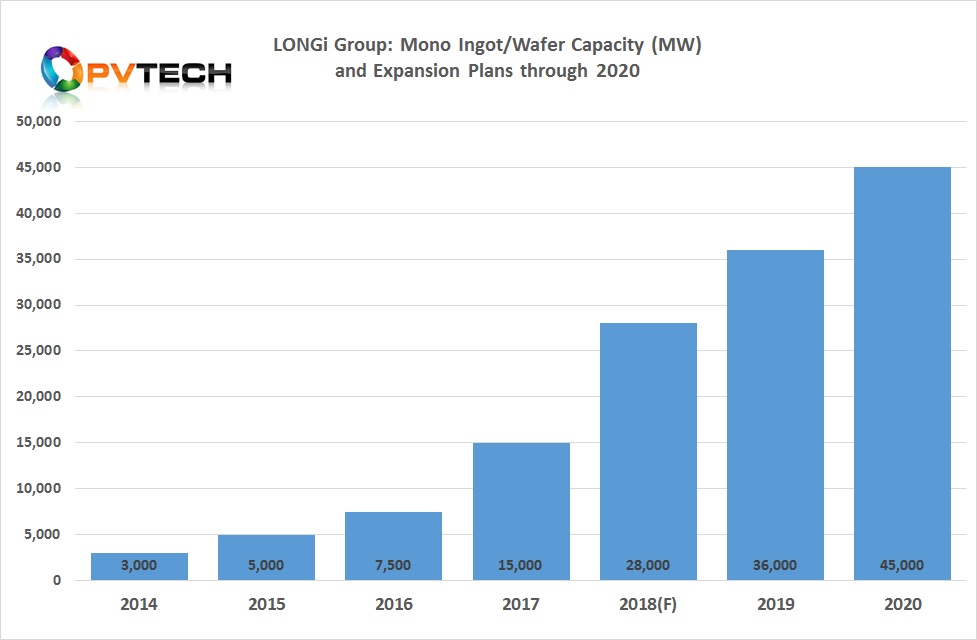 LONGi has already secured a number of high-purity polysilicon supply deals in 2018. The company signed a 39,600MT deal with China-based polysilicon producer Daqo New Energy Corp that stretched from April 2018 to December 2020.
PV Tech had previously highlighted in February, 2018 that Daqo planned expanding polysilicon production by at least 12,000MT in less than 18-months, which would be dedicated to supplying high-efficiency monocrystalline wafers producers, due to continued strong demand.

The expansion would lead to a total annual nameplate capacity of over 30,000 MT by the end of the second quarter of 2019. However, Daqo also said that it was kick-starting its Phase 4A polysilicon expansion, which was intended to increase annual polysilicon capacity by 35,000MT. Therefore, total annual capacity of 65,000MT was expected to be achieved by the first quarter of 2020.
Earlier in the year, LONGi signed a 64,638MT deal with Korean-headquartered polysilicon producer OCI Co that was said to be worth around US$1.02 billion. The supply contract would last three years.
PV Tech had reported earlier in the year that OCI was expanding its production of high-purity polysilicon to meet greater demand for P-type monocrystalline wafers from around 42% of capacity – to around 60% of total capacity in 2018.