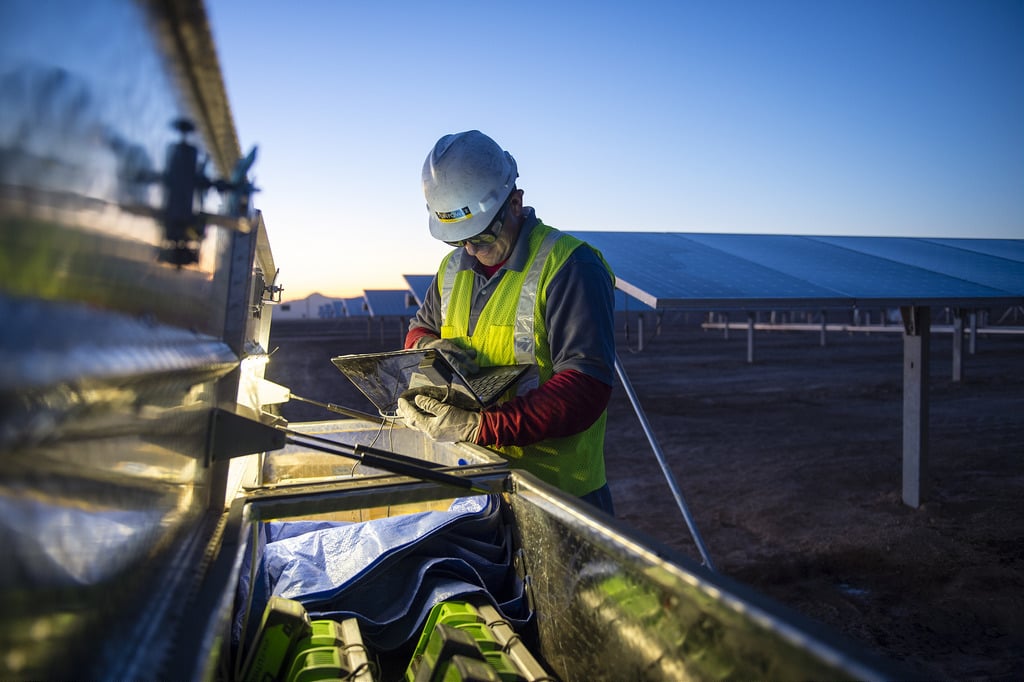 France-based energy company TotalEnergies has received a positive environmental impact assessment (EIA) for 3GW of solar PV projects across Spain.
In total, the company has received the green light for 48 solar projects, with the first projects expected to be operational in early 2024.
The bulk of the solar projects will be located in the region of Madrid, with 1.9GW of installed capacity, followed by Murcia – in the southeast of Spain – with more than 350MW, Castile-La Mancha (300MW+), Andalusia (263MW) and Aragon (150MW).
These are not the first Spanish projects TotalEnergies has received a positive EIA for this year. It got the green light for 401MW of solar PV plants it is co-developing with the developer arm of Spanish solar tracker supplier Soltec.
Additionally, the French company will promote several environmental and social measures with the projects such as bird marking for behaviour monitoring, renting 400 additional hectares for conservation efforts or the use of 1.5% of plant production towards electricity bill discounts to local residents.
Moreover, training to residents in surrounding municipalities of the projects will be provided in the construction phase as well as for the operation and maintenance.
"With 2 million residential and business customers in Spain, our company is firmly committed to promoting the development of renewable energy in the country. Obtaining this favorable environmental impact assessment is therefore a great step forward for us," said Patrick Pouyanné, chairman and CEO of TotalEnergies.
This is one of the latest EIA announcements in Spain which earlier this year approved more than 25GW of solar PV capacity, which accounted for nearly 90% of the total capacity across the technologies. The country added 3.7GW of ground-mounted PV capacity in 2022, according to a report from trade association the Spanish Photovoltaic Union (UNEF).