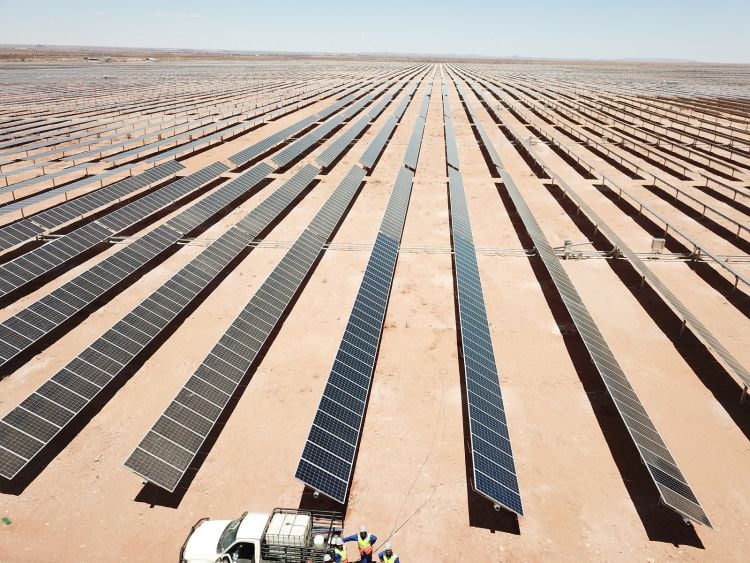 Energy major TotalEnergies has signed two power purchase agreements (PPA) with fellow French industrial gases company Air Liquide for 260MW of solar PV and wind power. The power offtaken will supply the Secunda oxygen production site in South Africa.
The PPAs constitute 140MW of wind and 120MW of solar PV generation, set to be operational in 2025. The agreement was made between TotalEnergies and developer Mulilo on the one hand, and Air Liquide and its partner Sasol, an energy and chemicals firm, on the other. Air Liquide acquired the Secunda site from Sasol in 2021, and committed to procuring 900MW of renewable energy capacity to power its operations.
This is the second round of PPAs announced as part of this commitment, the first being 220MW worth of agreements with Enel Green Power.
Ronnie Chalmers, vice president and executive committee member of the Air Liquide Group said: "Not only will these renewable energy capacities significantly contribute to the decarbonisation of our operations in Secunda, where we operate the biggest oxygen production site in the world, they will also actively support the development of renewable energies in South Africa, for the benefit of the South African electrical power system and ultimately of the South African society."
PV Tech Premium has previously examined solar PV's role in tackling South Africa's energy crisis as power outages, or "load shedding", continue to plague the country's power network.
In November the European Investment Bank committed to a US$413 million investment scheme to support South African renewables development, and the national government announced a swathe of actions in August to speed up renewables deployment, prioritising solar.
Private investment into renewable energy, like this Air Liquide procurement, represents the majority of generation capacity in South Africa. The government's Energy Action Plan – which recently lowered the local content requirement for solar modules deployed in government-awarded projects – is targeting increased private investment in renewables, which it says currently represents a 9GW pipeline of over 100 projects.