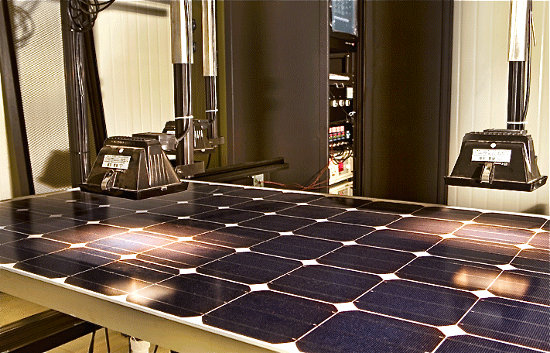 'Silicon Module Super League' (SMSL) member Trina Solar has recently pulled out of a deal to have its PV modules assembled in Japan by module assembly equipment supplier and assembly sub-contractor, NPC Group.
Trina Solar Japan Ltd had signed a long-term, large-scale module assembly contract with NPC Group in April, 2016 which would last through December, 2018 for the production of 130MW of module per annum.
However, NPC Group said in recent financial filings that Trina Solar had breached the contract and had not provided any production materials to begin module assembly as well as not providing purchase orders against the contract.
NPC Group noted that there were no further prospects for the production of modules under the contract, despite the company having undertaken production preparation that included remodelling its module assembly line and expanding its factory facilities and workforce to accommodate the contract assembly agreement.
As a result, NPC group said that the cancelled contract impacted sales by around US$4.8 million in FY Q2 and profit by around US$3.8 million and its module assembly order backlog stood at zero.
Trina Solar had previously reported Q2 2016 shipments to Japan had accounted for 3.1% of total external shipments, or around 50MW.
However, since the end of the second quarter of 2016 there has been a major change in industry dynamics, due to a collapse in demand in China after FiT changes that have led to overcapacity and plummeting ASP's across the supply chain.
Many companies have reacted quickly to the situation that has included headcount reductions, plant closures, lowered utilisation rates and pull-backs in planned capacity expansions such as SMSL member, Canadian Solar.
One of the challenges facing sub-contractors and suppliers in such an environment is the need to be flexible to customer requirements and contracts as volatility has become an accepted part of the solar industry. The best example has been the long-term polysilicon 'take or pay' supply deals established nearly 10 years ago, which led to bankruptcies of polysilicon customers and still threaten the existence of others to this day such as SolarWorld.