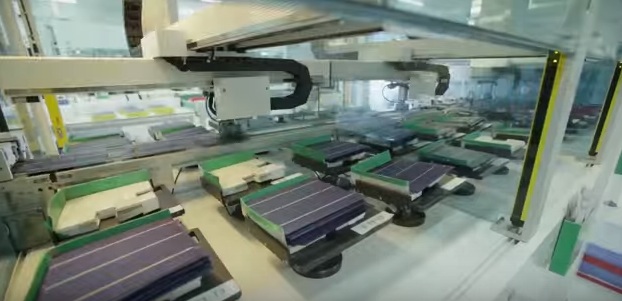 'Silicon Module Super League' (SMSL) leader Trina Solar said it had achieved an average efficiency of 21.1% for its industrially-produced P-type monocrystalline cells (156 x 156 mm2) with Passivated Emitter and Rear Cell (PERC) technology at its 'golden' pilot production line.
Dr. Pierre Verlinden, Vice-President and Chief Scientist of Trina Solar said, "We are proud of our latest achievement in attaining an average conversion efficiency rate of 21.1% for our monocrystalline PERC cells that were industrially produced by applying our laboratory world record PERC cell technology. We will not stop here as we continue to relentlessly develop low cost yet highly efficient solar products."
The P-type monocrystalline PERC cells were said to be fabricated with standard industrial production materials and processes, developed on Trina Solar's 'golden' pilot line.
PV module (60-cell) output was said have reached 300W.
Dr. Zhiqiang Feng, Vice-President of Trina Solar and Director of the State Key Laboratory of PV Science and Technology, added, "Our goal has always been to focus on technological innovation and to transfer our best laboratory technology to commercial production as we look to develop highly efficient solar products to further reduce the Levelized Cost of Electricity (LCOE).
According to PV Tech's annual analysis of R&D expenditure and headcounts, Trina Solar's lab to fab approach changed significantly in 2014, which meant R&D personnel were categorised to operate its pilot production line with key manufacturing staff implementing line upgrades as well as traditional R&D activities.
This led to its R&D headcount reaching a new record high of 5,757 in 2015, up from 4,706 in 2014, around a 23% increase, year-on-year.