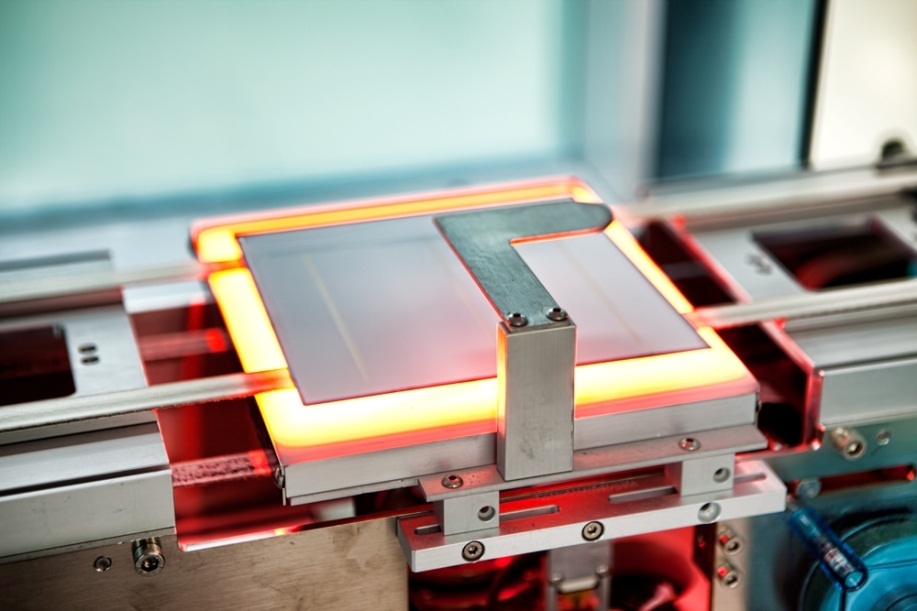 Updated: Leading 'Silicon Module Super League' (SMSL) member Trina Solar said it had achieved a new world record for a large-area Interdigitated Back Contact (IBC) solar cell.
Independently confirmed by the Japan Electrical Safety & Environment Technology Laboratories (JET), Trina Solar set the conversion efficiency record at 23.5%, using 156×156 mm2 n-type monocrystalline silicon (c-Si) wafers and a screen-printed process.
Dr. Pierre Verlinden, Vice-President and Chief Scientist of Trina Solar said, "To the best of our knowledge, this is the first time that a mono-crystalline silicon IBC solar cell with an area of 238.6 cm2 exhibits a total-area conversion efficiency of 23.5%. Interdigitated Back Contact (IBC) silicon solar cells are the most efficient silicon solar cells to date but require a complicated fabrication process. Trina Solar has been developing IBC solar cells since the establishment of its State Key Laboratory with the objective to reach record efficiencies with the lowest possible cost. From the beginning we developed a scalable technology for IBC solar cells around large-area 156mm x 156mm wafers as we believe that the wafer size is the key to manufacturing cost reduction of this efficient solar cell."
Trina Solar had previously set a screen-printed IBC cell record at 22.94% in May, 2014 and has continued to develop the cell in collaboration with the Australian National University (ANU) in Canberra, Australia.
However, as a PV Tech reader has pointed out, Japan-based Kaneka Corporation is set to present a paper at the 43rd IEEE Photovoltaic Specialists Conference in June, highlighting it had achieved a large-area heterojunction technology-based (HJBC) solar cell with a cell conversion efficiency of 24.5% and a cell of 24.9% that was independently confirmed at AIST that adopted a cell structure and optimised insulator layer deposition techniques that suppressed rear electrode resistance.