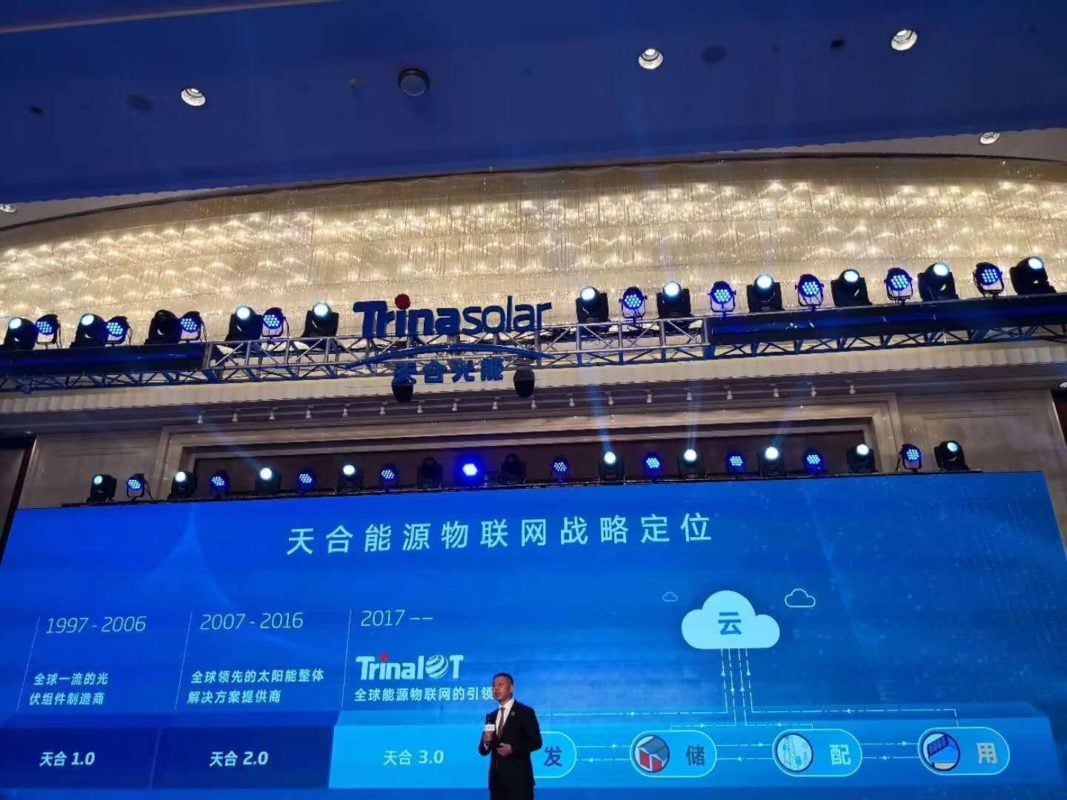 Trina Solar will sell electricity as part of a new push into the 'energy IOT' unveiled in Changzhou, China on Thursday (22 March 2018).
Under the umbrella brand of TrinaIOT, the company launched a raft of new data and cloud-based services covering the generation, storage, distribution and sales of power. Also launched was the TrinaMOTA brand, that will act as the management and monitoring service for Trina's generation assets.
On Wednesday the company launched its TrinaPro utility-scale solution that includes hardware, software, EPC and O&M services. Both announcements coincide with the celebration of the company's 20th anniversary.
Trina's CEO Jifan Gao said the company's first stage was to make PV affordable but the new era was about smart generation, low carbon and "transforming our energy behaviour".
Also unveiled was the six-pronged cloud business Trina Aurora. Aurora will incorporate six clouds, namely PV, storage, charging, O&M, energy efficiency and electricity sales.
Trina is working with a number of partners on the new business including IBM, Accenture, Huawei and Siemens.