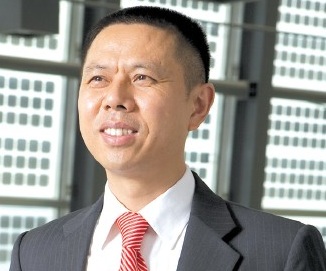 The chairman and CEO of Trina Solar, Jifan Gao said in prepared remarks during the company's fourth quarter 2015 earnings call yesterday that the PV industry faced a number of challenges in 2016. Speaking also as the recently appointed co-chairman of the newly formed Global Solar Council, the headline-making issue raised by Gao was that of overcapacity.
"In 2016 we anticipate that the industry will maintain overall growth while facing a series of challenges," noted Gao in the earnings call. "This includes the downward pressure on pricing for the entire industry value chain caused by China's reduced subsidy in the second half, ongoing curtailment in Western China and the possible oversupply brought by the capacity expansion of tier 1 manufacturers."
Questions from financial analysts on the overcapacity fears were further explained by Trina Solar's CFO, Teresa Tan.
"And from industry perspective we have come to the conclusion that with the expansion of the capacity by many of the manufacturers around the world especially in China, the capacity situation will come to a point where the risks of overcapacity could occur especially in the second half of the year. And with the pricing pressure and the risk of overcapacity towards the second half of the year, we believe that it would impact the business in a way that may not be so positive," said Tan.
"And as Mr. Gao has indicated…we want to expand in a solid manner that could be a sustainable business way of going forward. But the pricing as we see further downside to 10% as a possibility and also the capacity surplus is a risk to not only Trina, but also for the industry," added Tan from follow-up questions.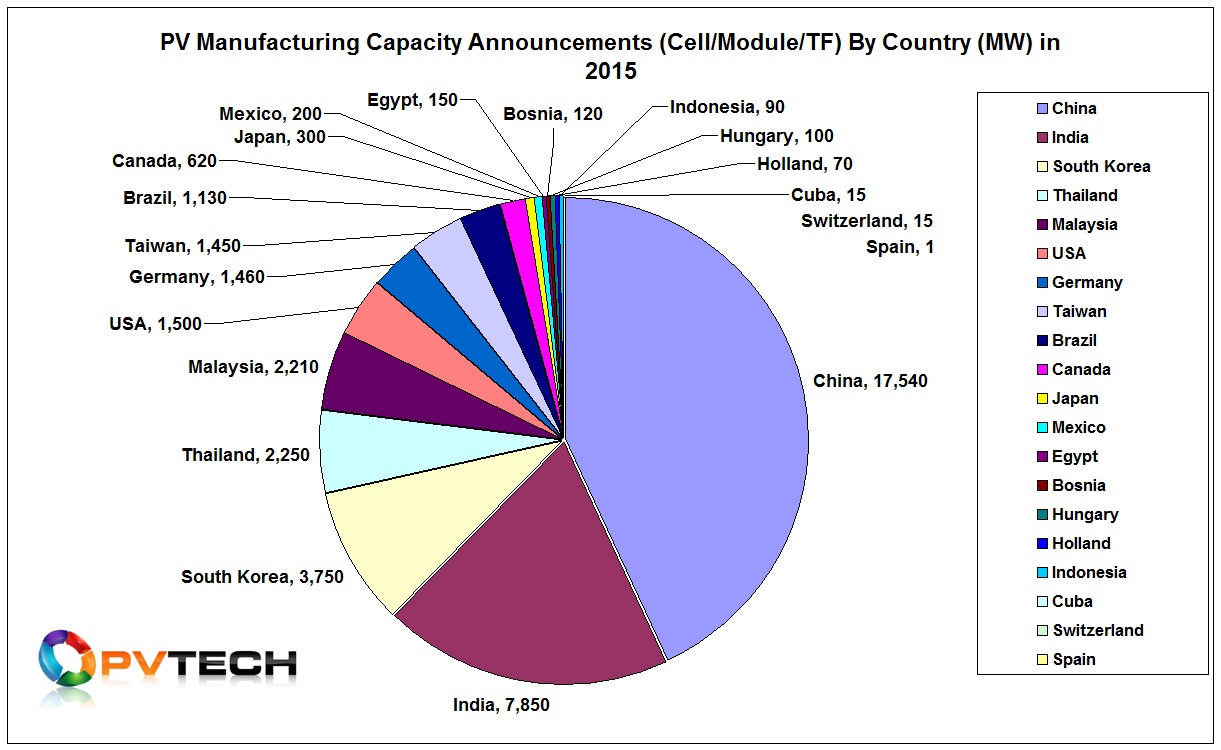 A China-centric overcapacity issue?
Although China is expected to be the largest end market again for PV in 2016, government policies and the curtailment issues cited above in certain provinces are expected to see only around 1GW of extra capacity added over 2015.
Based on PV Tech's ongoing PV manufacturing capacity expansion analysis of announcements and effective capacity ramps, more than 17.5GW of combined solar cell and module assembly capacity expansion plans for China were announced in 2015.
However, integrated solar cell and module assembly plans coupled to dedicated module assembly capacity expansions that were announced in 2015, that could potentially become effective capacity in China in 2016, currently stand at over 5GW from typically manufacturers that have little current exposure to overseas markets.
A further 3GW plus of 2016 module assembly capacity expansion announcements have been logged so far this year, indicating the scale of the issue, should no further end-market demand stimulus be forthcoming from the Chinese government.
It should be noted that capacity announcements by the six members of the 'Silicon Module Super League' (SMSL) that plan expansions in China are predominantly being made for shipment expansion outside China. The majority of their capacity expansion announcements are at facilities outside China for overseas end markets.
Trina Solar's chairman is therefore right to highlight the emergence of a potential new wave of PV module overcapacity that could evolve in the second half of 2016, but this is at the moment very much a China market issue and not yet materialising into a global overcapacity scenario.
PV Tech is closely monitoring a potential oversupply of PV modules to major markets such as the US and Japan in late 2016 from both international and China-based producers that have manufacturing operations outside China. However, as has been proven in previous years, major players have become adept at shifting shipments to other markets should oversupply develop.
With a number of emerging markets around the world and propects of India gaining significant traction, absorption of supply outside China has not been a problem.